Meet the DHBC Team
We are a small and mighty bunch, who work on behalf of our members and Board of Directors.
Paul MacKinnon
Chief Executive Officer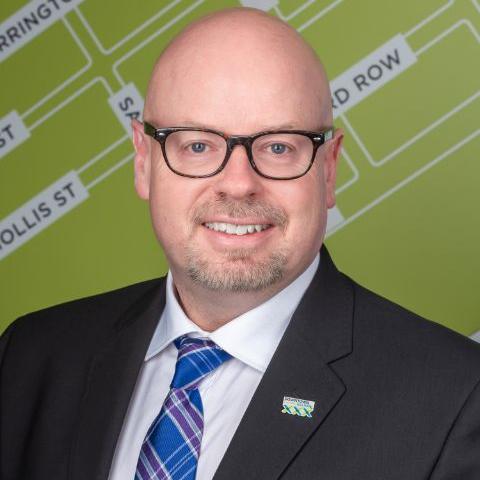 Paul (or @Downtownpaul as he's known on Twitter) is the voice for all things Downtown Halifax. He is a passionate advocate for the need to make the right decisions and investments in Downtown, so that it can continue in its role as the economic, cultural, artistic, historic, and entertainment hub of the city and province. He leads the talented and dynamic team at DHBC.
Paul's favourite thing about Downtown
The fine-grained, historic street pattern from 1749, means that I am never more than a short block or two from the nearest donair
Kimberly Dossett
Director of Finance & Operations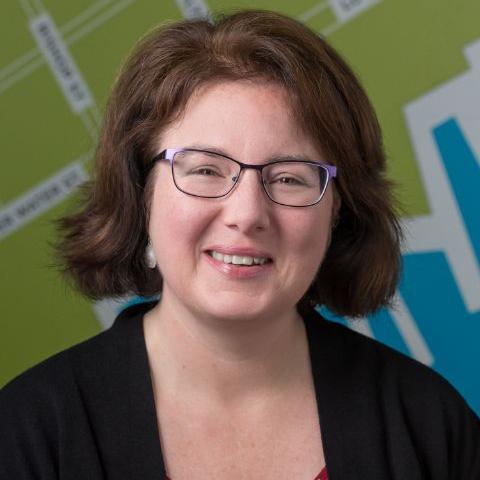 As the financial controller and Director of Finance & Operations, Kimberly is the glue that holds all the pieces together. Kimberly's extensive experience with project management, accounting, and not-for-profit management helps keep everything DHBC does on time and on budget. Kimberly manages DHBC's yearly budgets and the office, organizes Downtown beautification and logistics projects, and oversees the DHBC Downtown Halifax Crew.
Kimberly's favourite thing about Downtown
Sipping iced tea on the various patios around Downtown.
Allana MacDonald Mills
Director of Marketing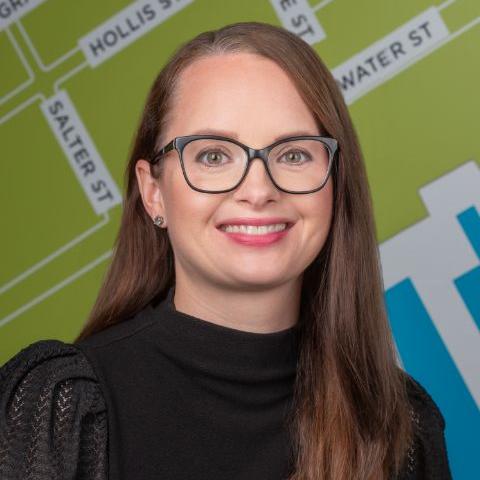 It's Allana's job to develop and deliver all the marketing and promotional materials for DHBC. A native Haligonian, she has over 10 years of marketing experience on the agency side having worked in Toronto and Halifax on a variety of clients. Her goal is to develop and execute marketing campaigns and programs that get more "feet on the street" in Downtown Halifax.
Allana's favourite thing about Downtown
How family-friendly it is. Halifax Dance, the Discovery Centre, the Submarine playground, the Halifax Seaport Farmer's Market – you can keep kids busy all year round!
Lucas Goltz
Program Coordinator - Navigator Outreach Program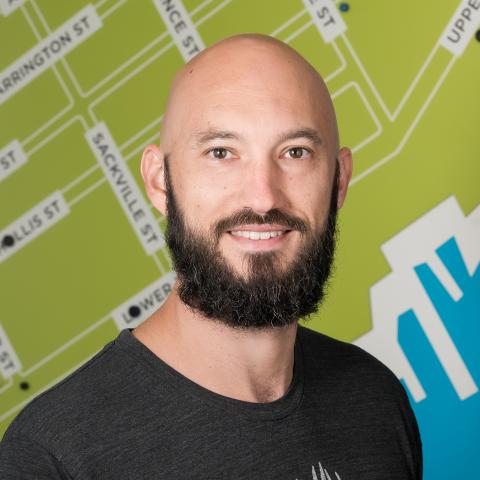 Lucas is the Navigator for the Downtown Halifax core. With previous experience working with the homeless in Victoria, BC, he brings a deep understanding of the challenges people on the streets face. As Program Coordinator for Navigator Outreach, Lucas is committed to providing direct and compassionate support to homeless and street-involved individuals. He is dedicated to helping those on the margins access the mental health, addictions, and housing services they need to move forward with their lives. Through outreach efforts and personalized assistance, Lucas seeks to make a difference in the community's most vulnerable. Learn more about the Navigator Outreach Program here. 
Lucas's favourite thing about Downtown
The music scene! Whether it's blues at Bearly's or concerts at Grande Parade or iconic Irish ballads at the Lower Deck, there's always great music to be found Downtown!
Jonathan Goldson
Placemaking Manager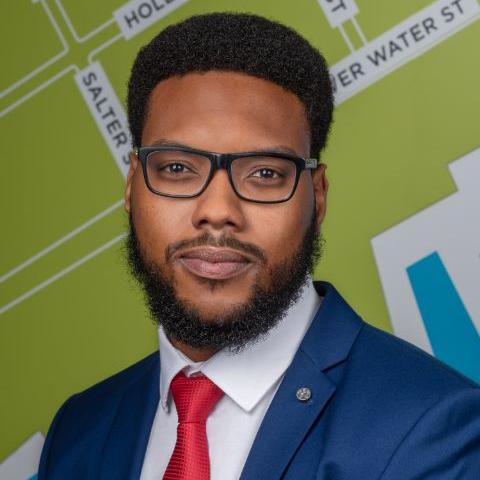 Jonathan is responsible for the management and execution of DHBC's placemaking programs, events, and initiatives. In addition to his Bachelor of Community Design with a double major in Urban Design & Planning and Sustainability, Jonathan also has experience working with HRM's Planning & Development business unit. He has a passion for creating vibrant and inclusive public spaces with a strong understanding of how such spaces impact the community.
Jonathan's favourite thing about Downtown
Whether you're walking or rolling along the waterfront or cycling along the protected bike lanes on Hollis or Lower Water Streets, there is always an active way to travel within the Downtown area.
Jessica Pettigrew
Membership Engagement Manager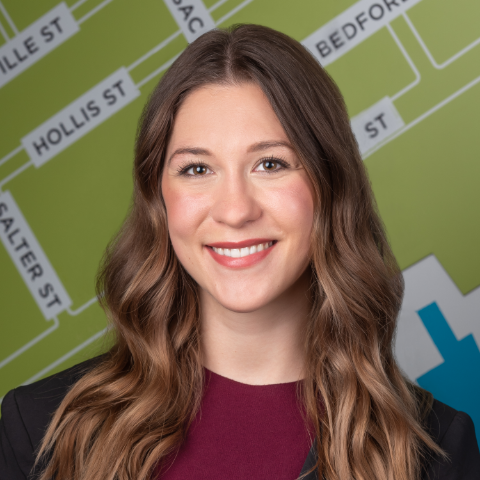 With a background in marketing and communications, Jessica enjoys connecting with people to reach creative and strategic solutions. She has a passion for all things local and works to engage, promote, and act as an advocate for DHBC and its members. You may be greeted by her at our Welcome Centre when she is not visiting Downtown businesses or attending events. Outside of work, she is a fitness instructor and nature lover who enjoys exploring all that our beautiful province has to offer. 
Jessica's favourite thing about Downtown
There is something for everyone to enjoy. The diverse range of local shops, restaurants, entertainment, services, and attractions are enjoyed by those who spend time working, living, or visiting Downtown Halifax.
Jayme Lynn Butt
Communications Manager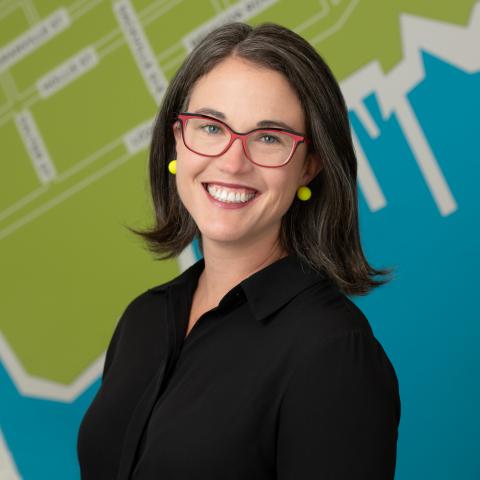 It's Jayme's job to tell DHBC's story. Joining us with 20 combined years working in radio, PR & fundraising, Jayme is excited to develop DHBC's media relations and advocacy programs. Outside of the office, Jayme can usually be found with her son exploring beaches, snuggling kitties, and seeing as much live music and theatre as humanly possible. 
Jayme's favourite thing about Downtown
Neptune Theatre! We are so lucky to have this magical place. Go to all of the shows. #supportneptune
Raf Peligro
Marketing & Communications Coordinator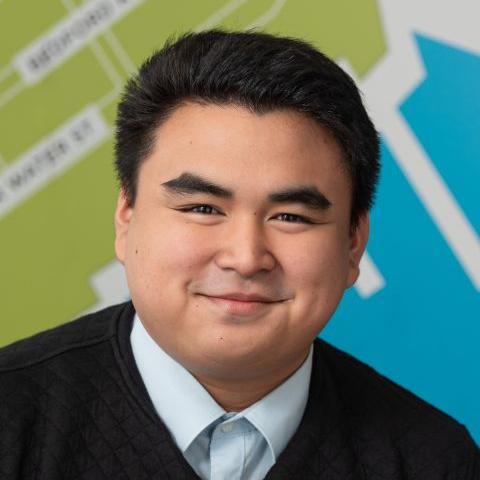 Raf's role is to assist in marketing and communications activities, such as social media and website updates. He works to help promote Downtown as the ideal place to live, work, and have fun! Raf is passionate about sharing the dynamic, diverse, and vibrant stories of the people and businesses that make up the district.
Raf's favorite thing about Downtown
The eclectic mix of picturesque scenery, local art, world-class restaurants, entertainment for all ages, historical buildings, and so much more —  all in a few city blocks!  
Becca MacAulay
Office Administrator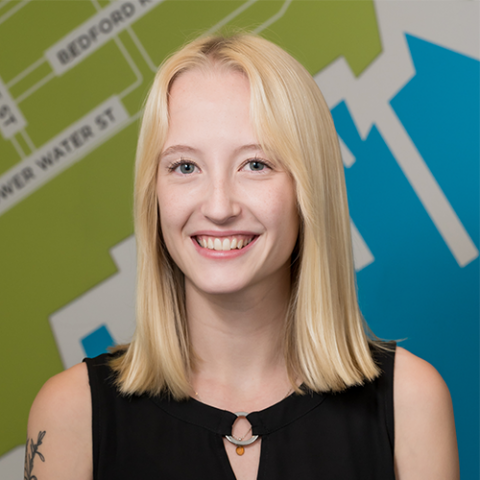 Becca is responsible for maintaining a well-organized workspace for all team members at DHBC. As a Halifax local, she grew up watching Downtown grow around her, and is thrilled to be a part of the team helping make it the best Downtown ever! Outside of the office, you can often find her on road trips around the province or watching baking shows on a rainy day.
Becca's favourite thing about Downtown
How walkable it is! I absolutely love being able to walk five minutes down my street to the nearest coffee shop.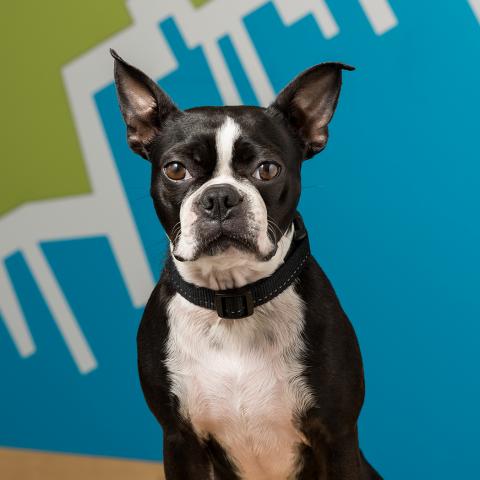 Mini oversees the day-to-day interactions at the DHBC office as she is Downtown most days. Although she spends the majority of her time in her office bed, she is very friendly and enjoys greeting staff and visitors alike.
Favourite thing about downtown:
Ham breakfast wraps from Bird's Nest Cafe and walks to Peace and Friendship Park.
Marketing Action Team
Katie Conklin
Discover Halifax
Melissa Carey
RCR Hospitality Group
Maris Hughes
Halifax Marriott Harbourfront Hotel
Krista Lingley
Parks Canada
Laura Oakley
Legendary Hospitality
Renae Perry
Events East Group
Jenna Rideout
Develop Nova Scotia
Leah Veinot
Discovery Centre
Placemaking Action Team
Annie Cameron
Discover Halifax
Lindsay Ann Cory
Halifax Regional Municipality
Elora Wilkinson
Jury Member
Amber Solberg
Jury Member
James Janssen
Jury Member
Adriana Afford
Argyle Fine Art
Matthew Martel
Black Business Initiative
T. J. Maguire
Develop Nova Scotia