About DHBC
Downtown Halifax Business Commission (DHBC) is the business improvement district (BID) that represents the 1600+ businesses in the urban core of Halifax, Nova Scotia. We are a not-for-profit organization that works to passionately pursue a more prosperous and vibrant Downtown. 
Guided by our focus areas: marketing, placemaking, advocacy, and membership engagement, DHBC runs programs, projects, events, and initiatives to help make Downtown Halifax a better place to live, work and play. DHBC also provides our membership with a collective voice at the table on all existing and emerging issues concerning Downtown Halifax, including but not limited to: planning and development, relief programs, heritage preservation, and urban mobility. We speak directly to all levels of government, media, and other stakeholders on our members' behalf.
If your business is located within DHBC's boundaries, you are automatically a member of DHBC. DHBC represents all organizations, including property owners and tenants, located in the area between the Halifax Waterfront and the water side of Brunswick Street, and between the Cogswell Interchange and the south end of Barrington Street.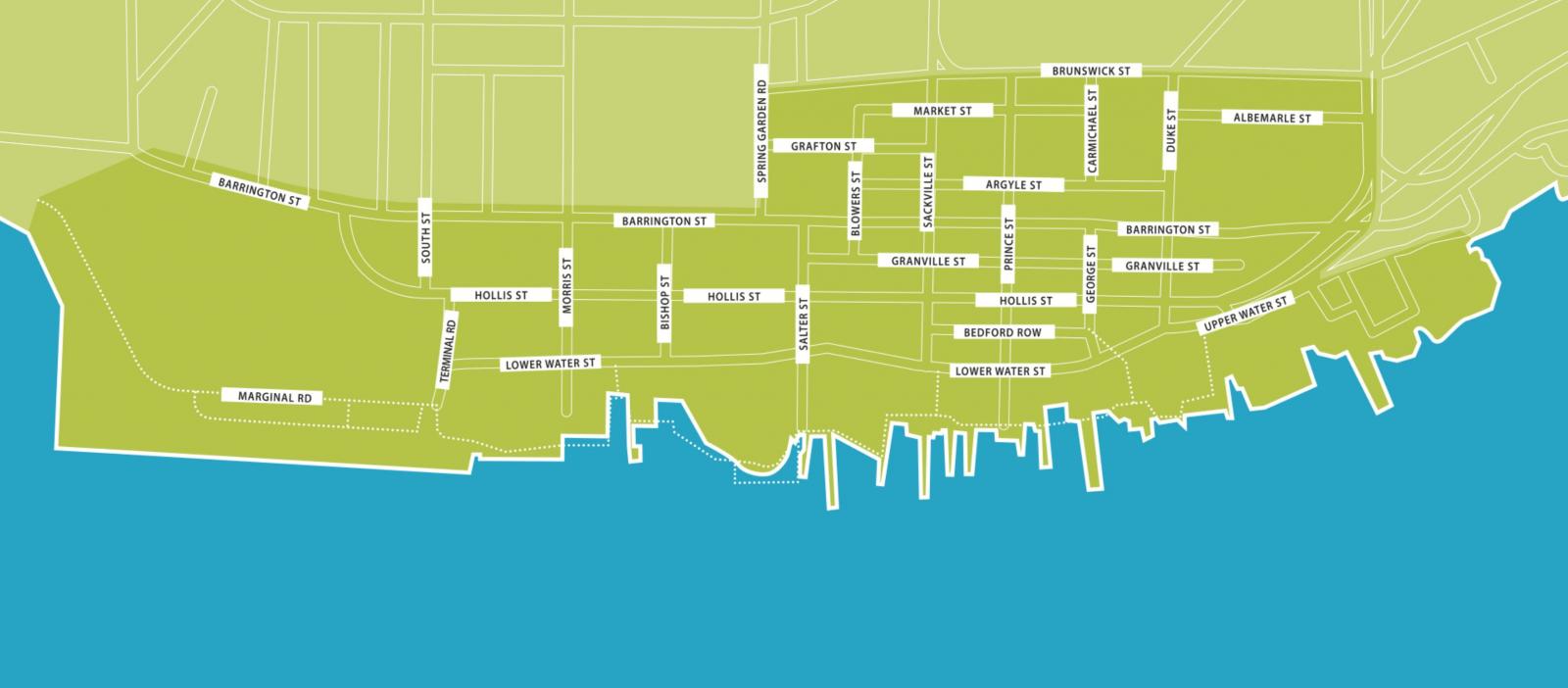 DHBC Annual Reports
Learn more about BIDs and how DHBC is funded here.
Navigator Street Outreach Program
Navigator Street Outreach (NSO) offers direct support to homeless and street-involved individuals. This includes, but is not limited to support in: finding housing, employment, medication access, obtaining identification, and providing referrals to appropriate community programs. The initiative, entering its 14th year, is a partnership between DHBC and Spring Garden Area Business Association and also receives funding from HRM. NSO is built on the belief that everyone should have equal access to social services and the Navigator partners with a variety of community agencies to ensure effective service delivery to the clients they work with.
For more information please contact:
Eric Jonsson
Program Coordinator
Navigator Street Outreach Program
eric@downtownhalifax.ca or (902) 209-6517