State of the Downtown (SOTD) Report
Downtown Halifax Business Commission (DHBC) launches first annual State of the Downtown (SOTD) report on June 22, 2023.
The report was presented to a full room at DHBC's 2023 annual general meeting and covers key metrics crucial to understanding the current state of vitality in the city's urban core. DHBC bought, begged, and borrowed data from multiple sources over the past number of months to help us, businesses, property owners, stakeholders, lovers of Downtown, and interested citizens better understand their Downtown.
Through use of this data, we hope to empower policymakers, inform investors, and generate greater interest in the revitalization of Downtown Halifax, as we chart a path for the future.
With the success of the launch, and the positive feedback DHBC has received, CEO, Paul MacKinnon (aka Mr. Downtown) has started providing folks with Downtown Halifax visitation data from Environics.

          Click here to read the latest visitation data.


For inquiries about any of this data or the State of the Downtown report, please contact Jayme Lynn Butt, DHBC's Communications Manager, at jayme@downtownhalifax.ca. 
Downtown Development
The Downtown Development map below (taken from the State of the Downtown Report) outlines the construction developments happening in Downtown Halifax, as of June 2023. 
View a PDF of the Downtown Development map here.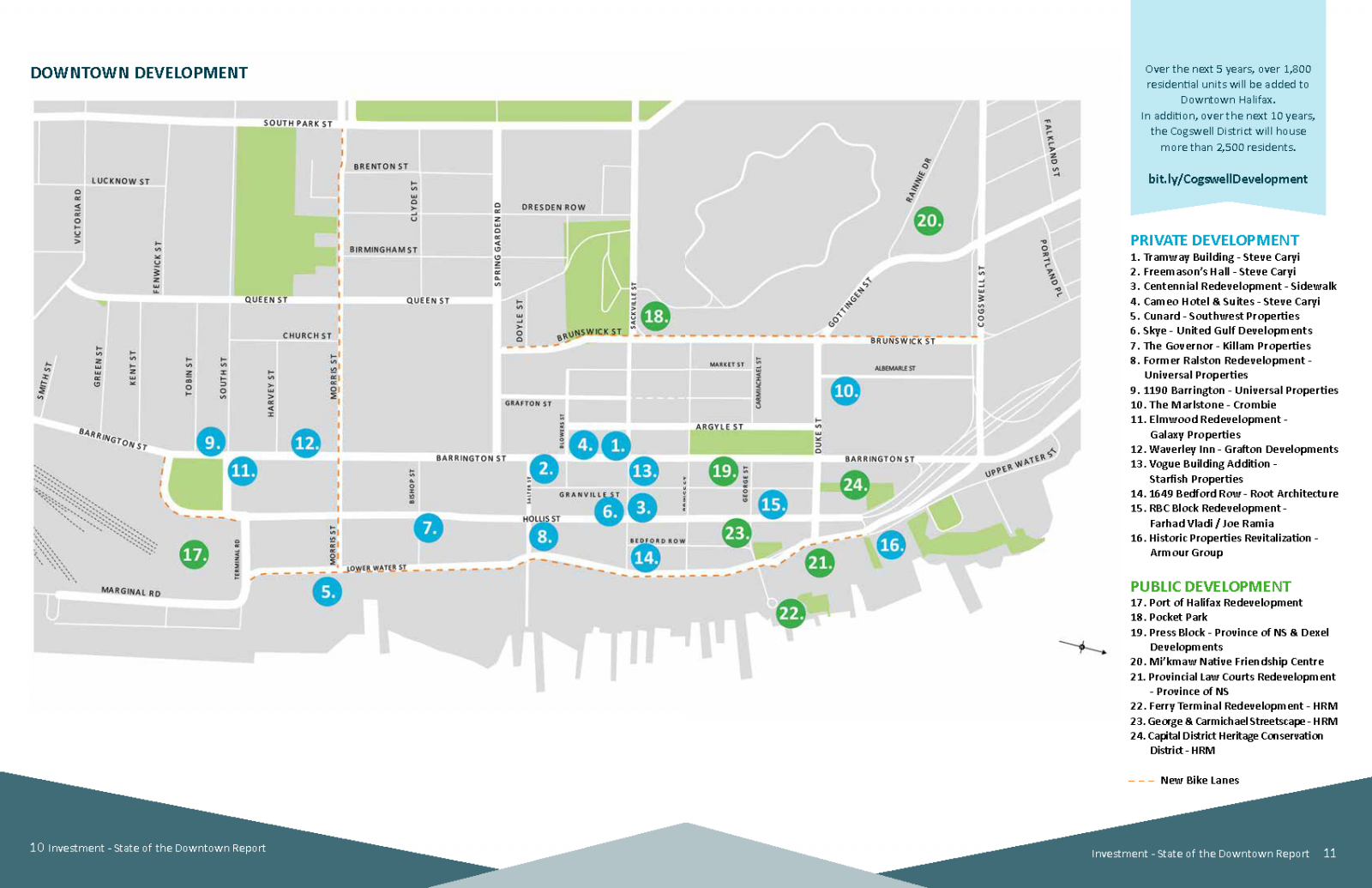 Highlights from the 2023 SOTD Report