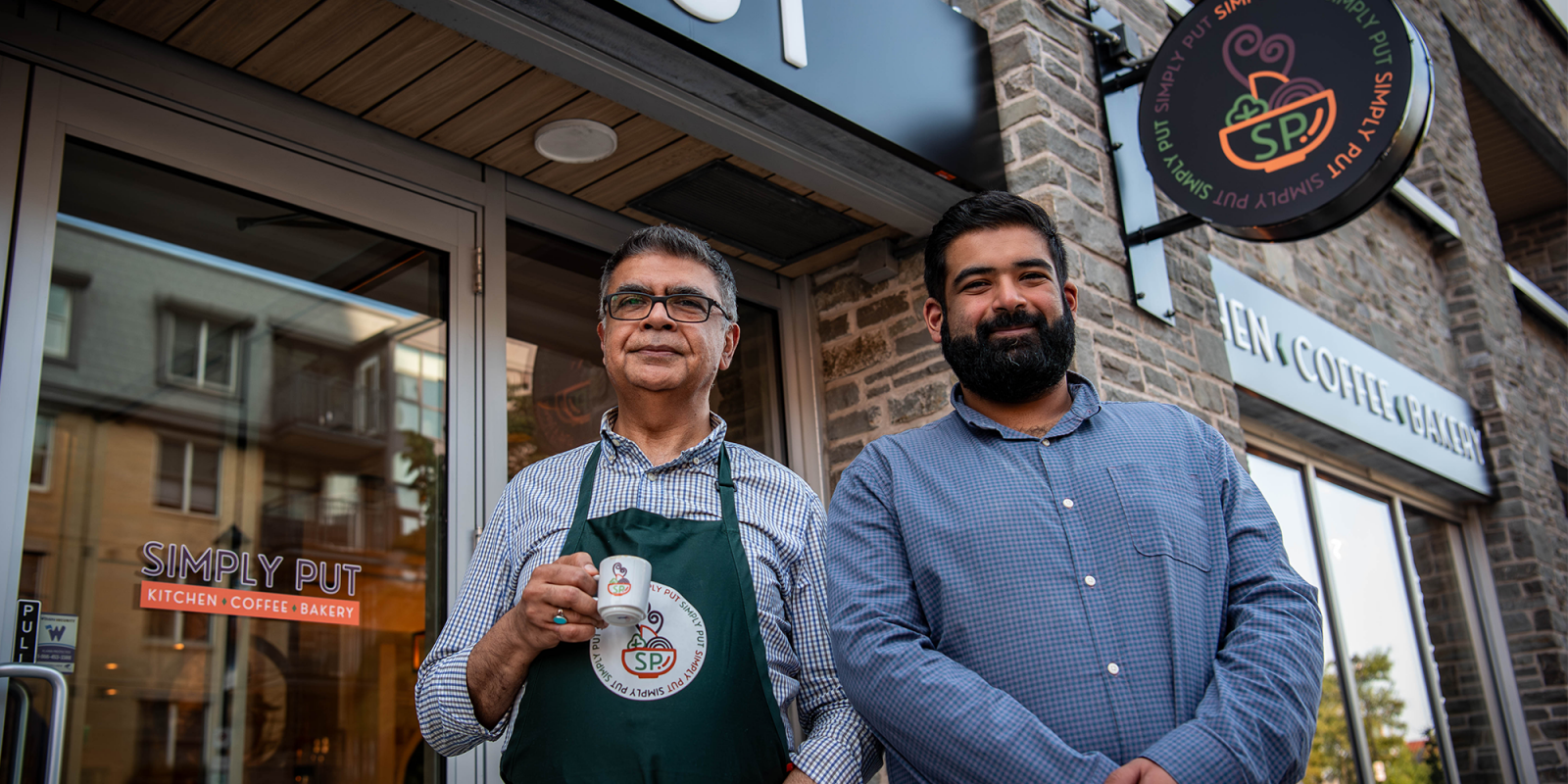 Meet Talha and Tahir, the father son duo behind newly opened Simply Put 
Co-owner and chef Tahir (left) grew up cooking with his grandmother in his hometown in Pakistan. He studied culinary management and had the opportunity to travel the world as an executive chef. From the Middle East to Europe, Asia, Africa and then to Canada in 1998, where he raised his kids and worked as a corporate chef and partner of RCR Hospitality Group for close to 20 years.
His son, and co-owner, Talha (right), got into the industry after completing a business degree at Cape Breton University and purchasing Jane's Next Door in 2021. He maintains a similar management role at Simply Put and looks forward to sharing his family's favourite homecooked meals with others.
Located at 1474 Lower Water Street, the space has been completely redesigned, boasting a cozy and welcoming atmosphere. They are open 8 am – 9 pm Tuesdays to Saturdays, and 8 am – 4 pm Sundays, offering all-day breakfast, grab-and-go options, pastries, smoothies, dinner, and more.
"The food is exactly as the name suggests, simply put, homecooked, comfort food," says Chef Tahir.
View their full menu online and join us in welcoming them to Downtown Halifax!
Photo credit: Stoo Metz Photography