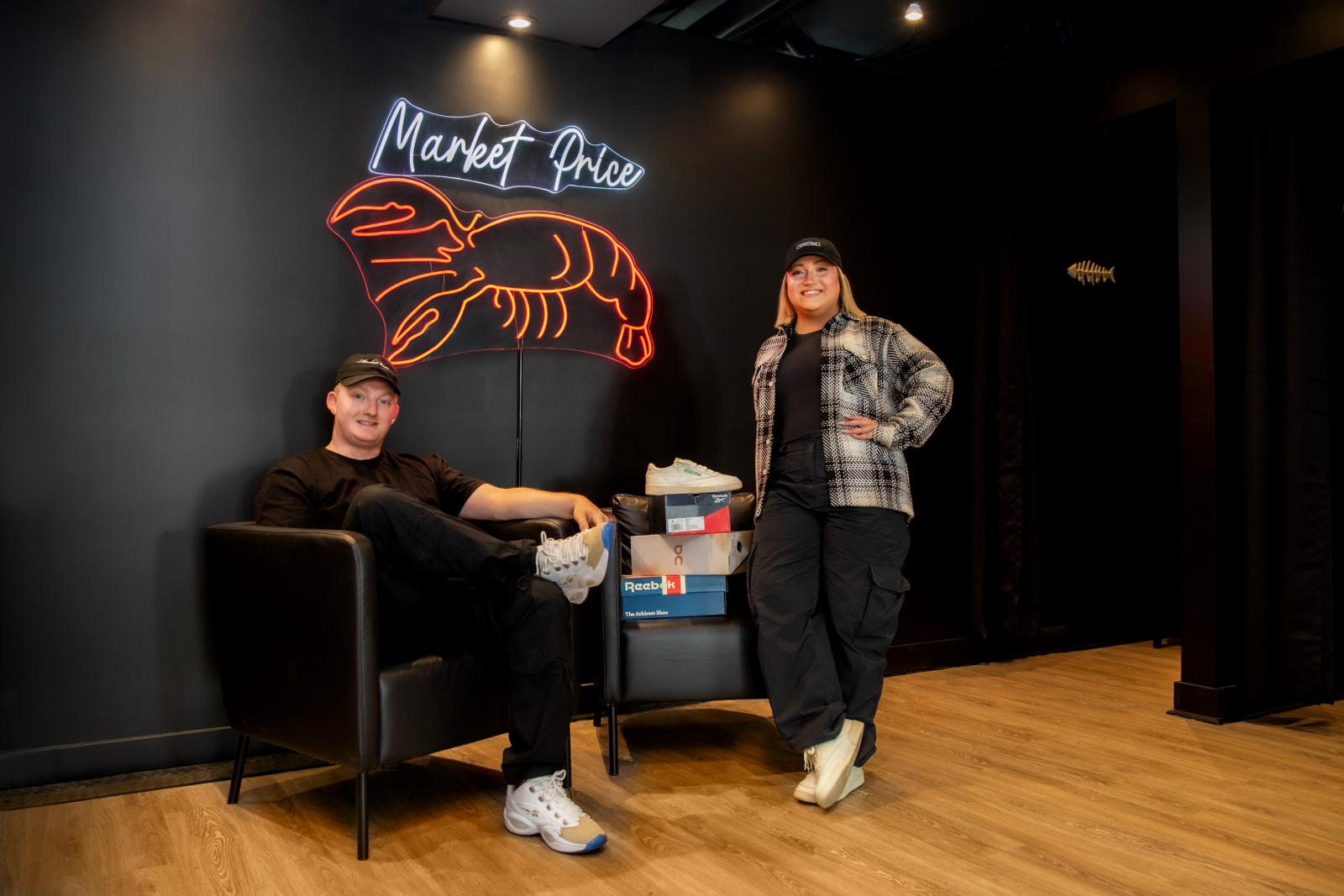 Downtown Spotlight
Meet Lauren and Matt, co-owners of Market Price, a new sneaker and streetwear boutique store, located at 1477 Lower Water Street.
The dynamic duo met at Saint Mary's University, where they both obtained commerce undergraduate degrees before moving to New York City in 2021 to complete their master's. Lauren was always a trend-setter interested in the business side of the fashion industry. She completed a master's in fashion merchandising and retail management at LIM College. Matt, as a former varsity athlete, has an affinity for sports fashion and completed a master's in sport product management from Lundquist College of Business. Both Matt and Lauren worked for 32 Degrees while in NYC, where they gained industry experience and built a network that would help support their dream of opening a retail store of their own.
With Downtown Halifax's growing population and proximity to universities, Lauren and Matt agreed that it was a prime location to open one of Canada's most unique sneaker and streetwear boutiques. Their dream became a reality in July 2023, when Market Price opened its doors at Bishop's Landing.
Selling exclusive styles from New Balance, Reebok, Saucony, ON, and more, as well as apparel and accessories, this destination store is themed after an east coast fish market. "The parallels between the seafood industry and fashion industry inspired the business name" says Matt.
With new products arriving weekly, you never know what you might find sitting on their ice-chilled shelves. What you can expect, however, is to see Matt and Lauren at the store every day, greeting customers and helping people find their unique-to-them products.
Get the in-store experience between 11am – 7pm Tuesday – Saturday, 12pm – 5pm Sunday, or visit them online at www.market-price.ca . Don't miss their GRAND OPENING, Saturday, August 19, featuring special product releases, sales, live DJ's, and giveaways!