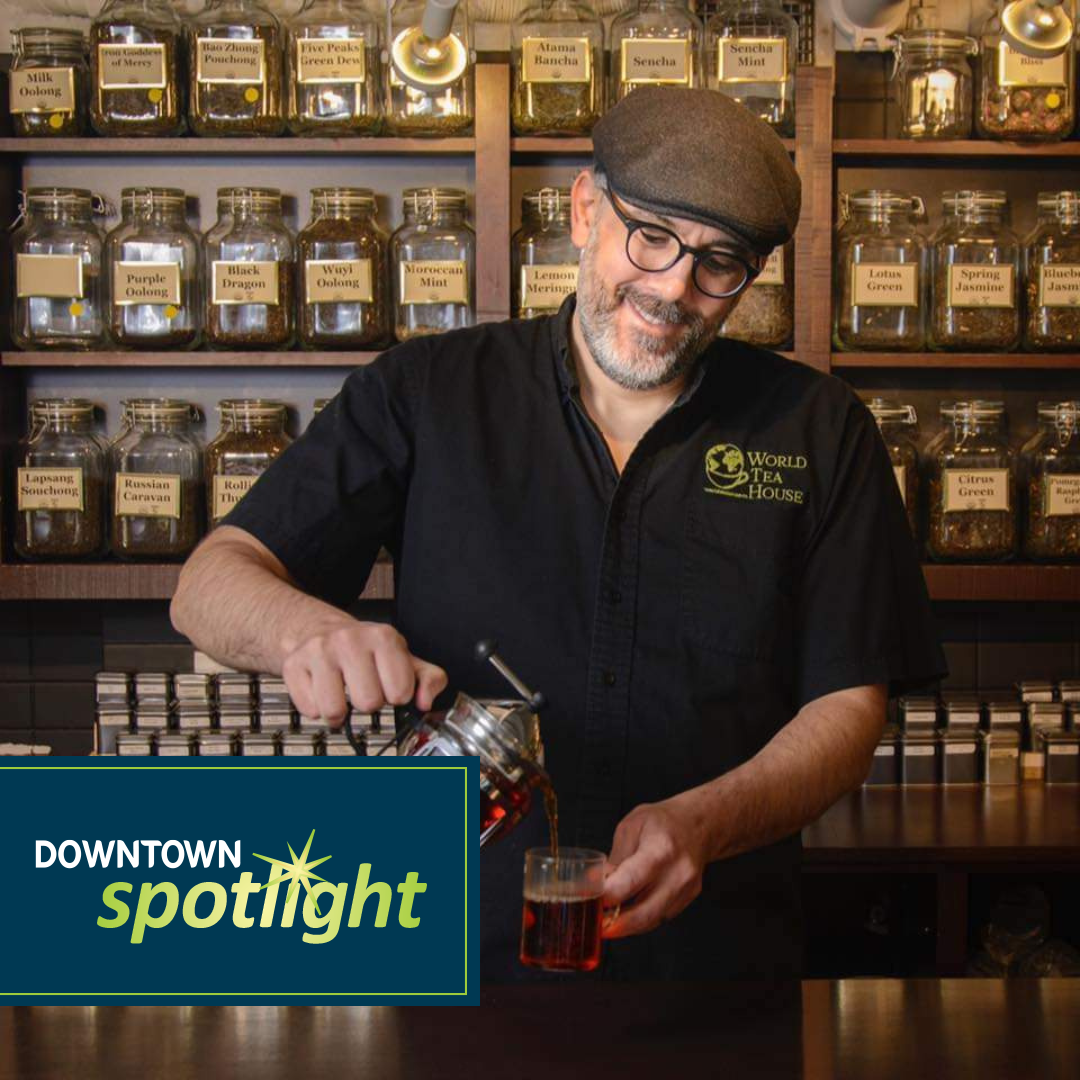 Meet Phil Holmans, owner of World Tea House.

Having grown up in a military family, Phil was well-travelled at a young age. His family would frequent local tea houses and lived on a farm in Germany for five years before moving to Halifax. His mother grew, harvested, steeped, and created many herbal concoctions throughout those years. Little did he know this was his first of many farming lessons ahead.

After moving to Halifax, Phil completed his education and worked as an accountant for 15 years before experiencing a serious brain and spinal cord injury that left him unable to walk, read or work. The rehabilitation process was extensive, and he attributes much of his healing process to, you guessed it…TEA!

He fully immersed himself in the history and healing powers of tea, farming, and taught himself to read again through this research. By 2009, he was well enough to start selling tea at a local Farmer's Market, where he regained much of his cognitive abilities by engaging with customers. Within one year, he opened World Tea House on Argyle Street and has been there since.

He now imports small batch tea from over 20 countries, focusing on small, organic farms. Some of his favorite herbal teas are his mothers' cherished recipes. Phil is a lifelong learner and continues to visit tea farms in India and Japan each year to study and harvest. Check out their extensive tea collection online (worldteahouse.ca) or in-store (1592 Argyle Street)! They also offer weekly specials, Tea Leaf and Tarot events and private parTEAs for groups of 6 or more, which include tea education and tastings. Call 902-422-TEAS to secure a booking.