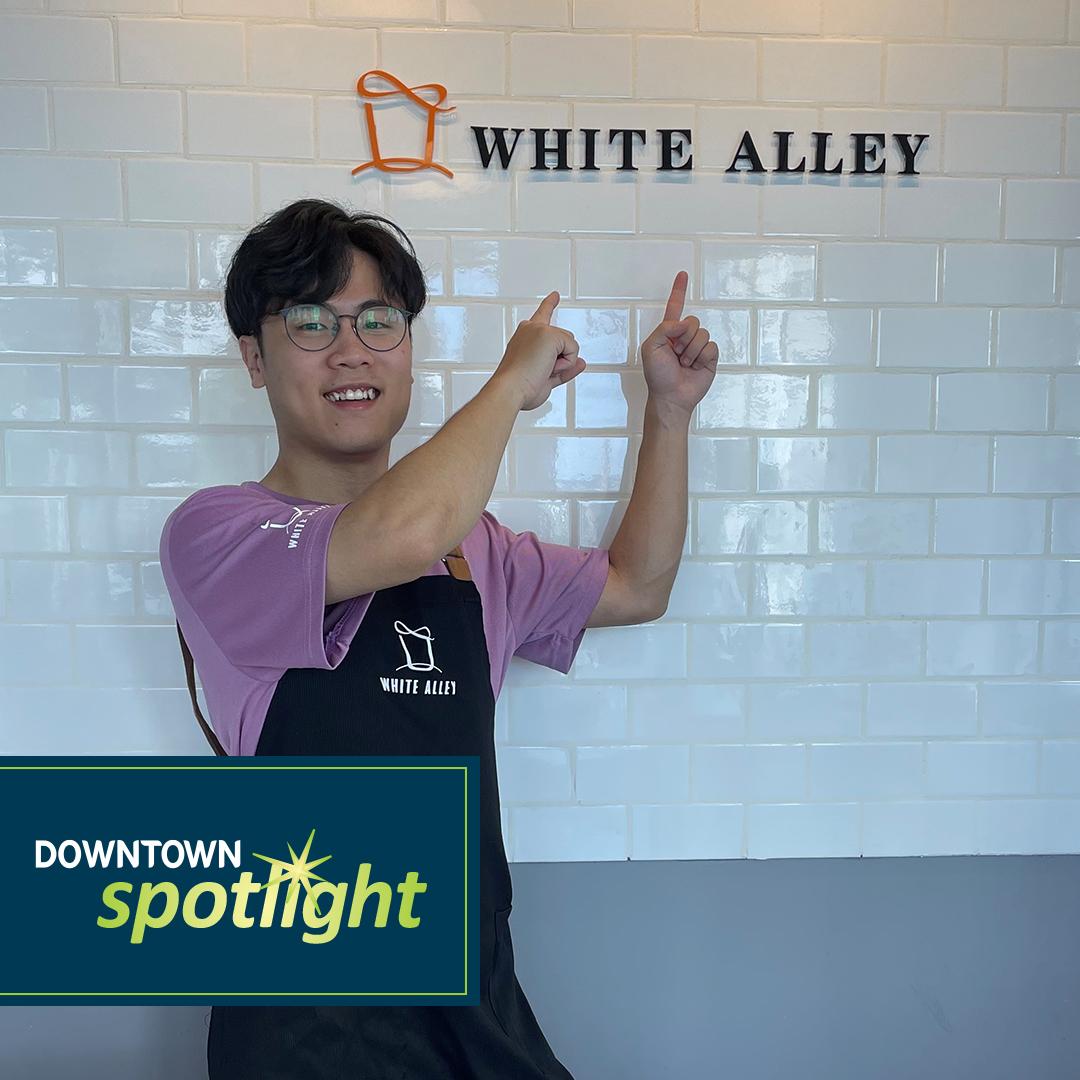 Meet Carter He, owner of White Alley Bubble Tea.

Carter grew up in Guangdong, China and moved to New Brunswick in 2012 with his family, where he grew fond of Canada, made new connections, and completed his education. After completing a computer science degree from the University of New Brunswick, Carter moved to Halifax to pursue his dream of opening his own Bubble Tea business.

Bubble tea was something he grew up drinking and wanted to share his love for it with others. He seen the opportunity to open a shop in Downtown Halifax and alongside his business partners, successfully opened White Alley in January 2022. At age 23, Carter is excited to introduce White Alley's first Canadian location and looks forward to serving people their favorite teas year-round.

White Alley is open 7 days a week from 11:30am – 10pm, offering a variety of teas and bubble teas. Stop in-store or order via Uber Eats to try their best sellers, including the Passion Fruit Green Tea, Brown Sugar Bubble Milk Tea, or their new Cream Top Biscuit Milk Tea.