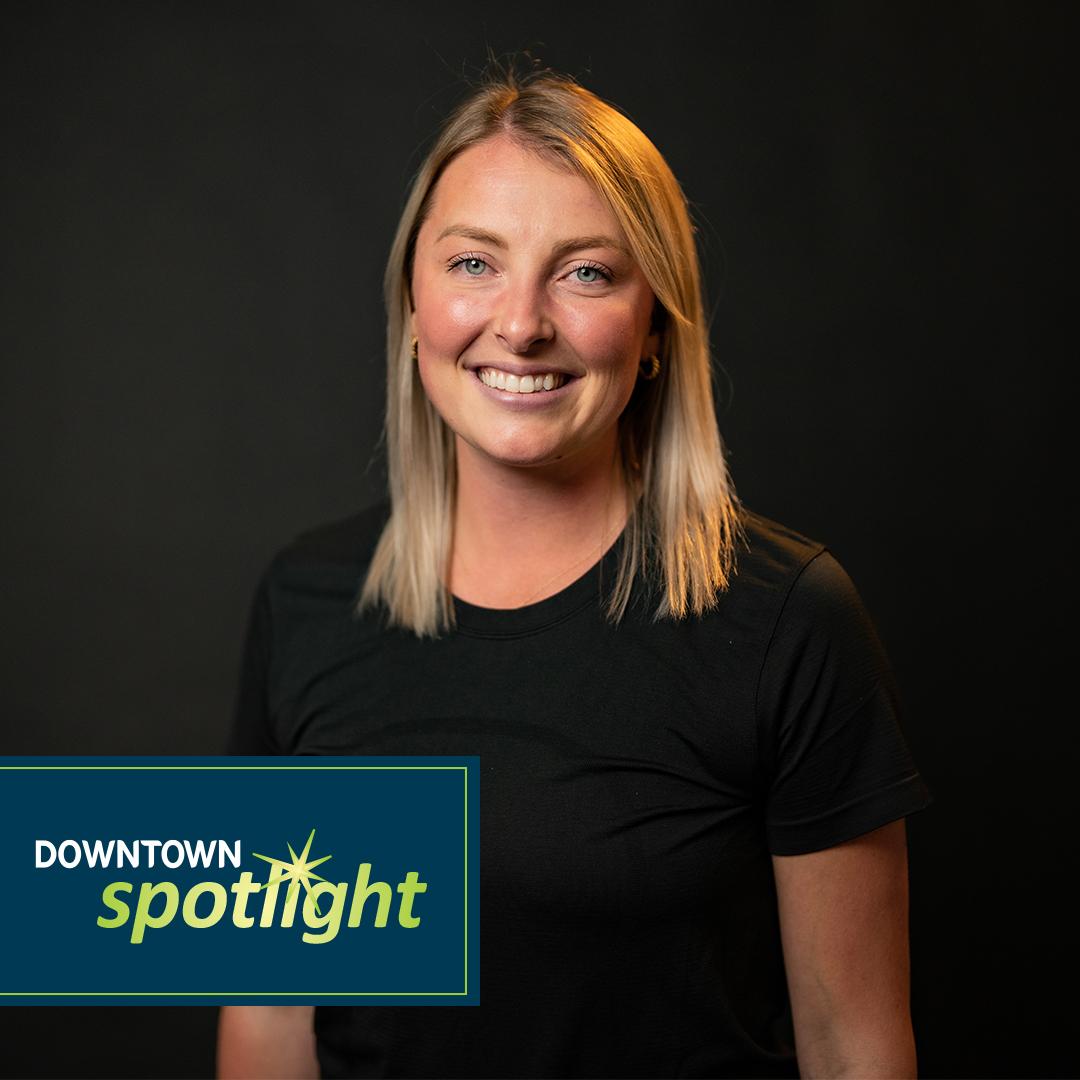 Meet Dr. Karlee Handy, owner and Clinic Director at Quantum Sport Therapy

Karlee grew up in Mississauga, Ontario, but spent a lot of time on the East Coast visiting family and taking her undergrad Dalhousie University, where she completed a double major in Biology and Business. As a national-level softball athlete with a background in biology, her passion for sport therapy continued to grow. After returning to home and working various marking and sales jobs, Karlee decided to re-route and study naturopathic medicine at the Canadian College of Naturopathic Medicine in Toronto.

Her appreciation for personalized, root-cause treatments is partly due to her positive experiences and success working with a Naturopath since age 14. Upon graduating with her Doctorate of Naturopathic Medicine, Karlee recognized the opportunity to open a one-of-it's-kind multidisciplinary centre in Downtown Halifax. She moved back to Halifax in 2020, and Quantum opened in August 2021. Conveniently located at 1489 Hollis Street, the Quantum team works to serve the Downtown community and beyond.

Karlee strongly believes that a team approach leads to better outcomes, which is why Quantum offers a variety of health and performance optimization services, including naturopathy, osteopathy, physiotherapy, chiropractic, personal training, IV therapy, athletic therapy, acupuncture, nutrition, and massage therapy. They also offer educational sessions and services. From stress management to weekly workouts and corporate discounts, hire an expert from the team for your next employee wellness function or initiative!

Connect with Karlee at karlee@quantumsporttherapy.com to learn more about her clinic, services, and community.
Follow Quantum Sport Therapy on Facebook, Instagram, and visit their website.