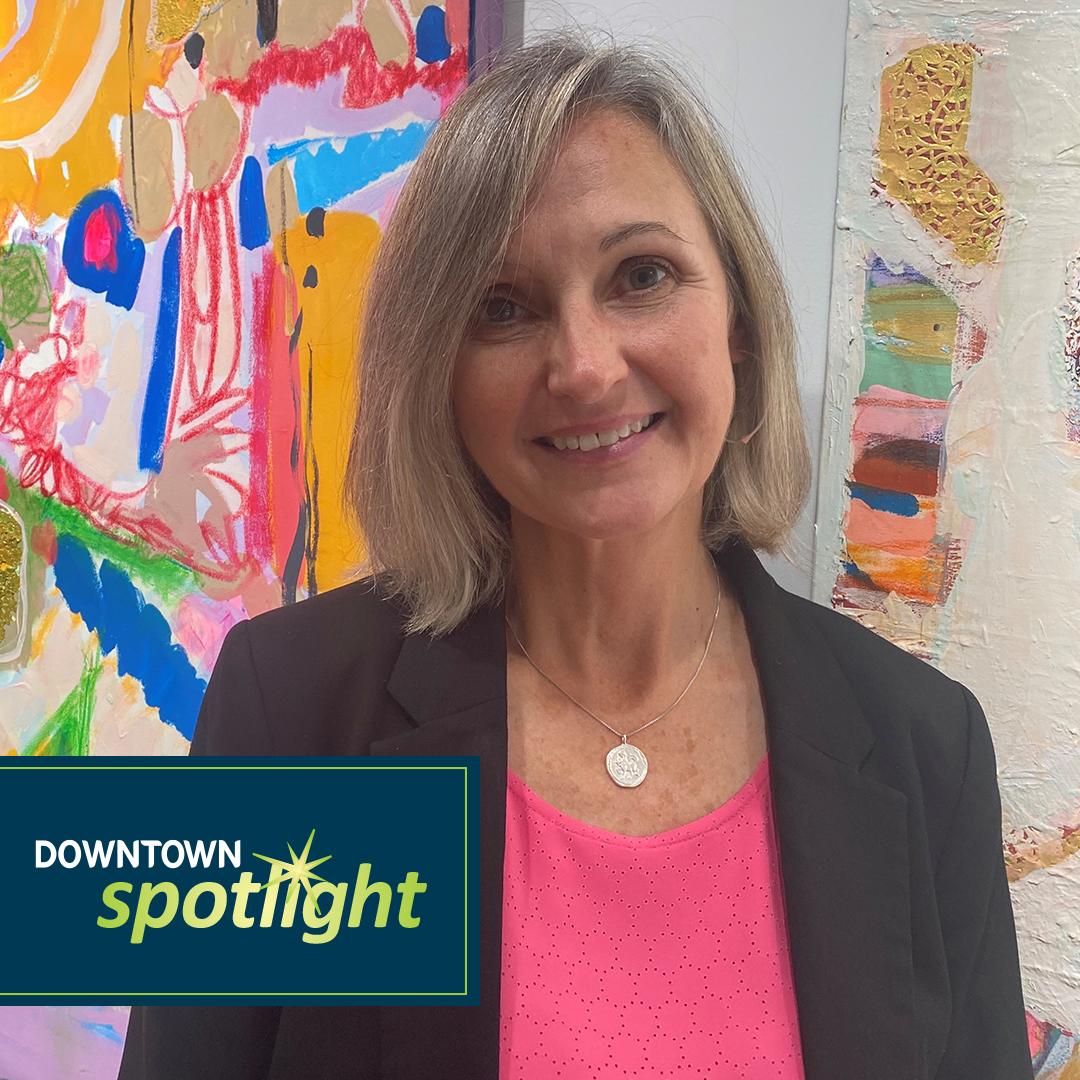 Meet Kim Farmer, Gallery Manager at The Prow Gallery

Kim has been involved in the artistic community for over 20 years. She studied fine arts as NSCAD in 1991, specializing in art history, and years later, collections management at the University of British Columbia. Originally from Dartmouth, NS, to British Columbia, California and back, Kim's passion for art has continued to guide her career path. From managing museum exhibits and collections, to galleries and art festivals, her diverse experience and wide range of knowledge makes her the perfect fit current role The Prow Gallery in Downtown Halifax.

The Prow Gallery opened in April 2022 and is located in Bishops Landing on Lower Water Street. It is a spacious and bright space that supports working Canadian artists, with the majority from Nova Scotia. From landscape to abstract, textile art to sculptures, there is a little something for everyone to enjoy. New artwork arrives each week and artists are featured on a rotational basis. Kim and her team not only take care of inventory and sales, but they also rent out the gallery for special events, provide art consultation, and a layaway program to help ensure you find the perfect piece!

You can stop into the gallery seven days a week, open 11am – 6pm Monday – Saturday and 11am – 5pm on Sundays. If you don't see Kim on-site, there is a good chance she is spending time with her family, visiting art galleries with her daughter, or enjoying her favourite Downtown shops and restaurants.
Follow them on Facebook and Instagram, and visit their website: https://theprowgallery.com/