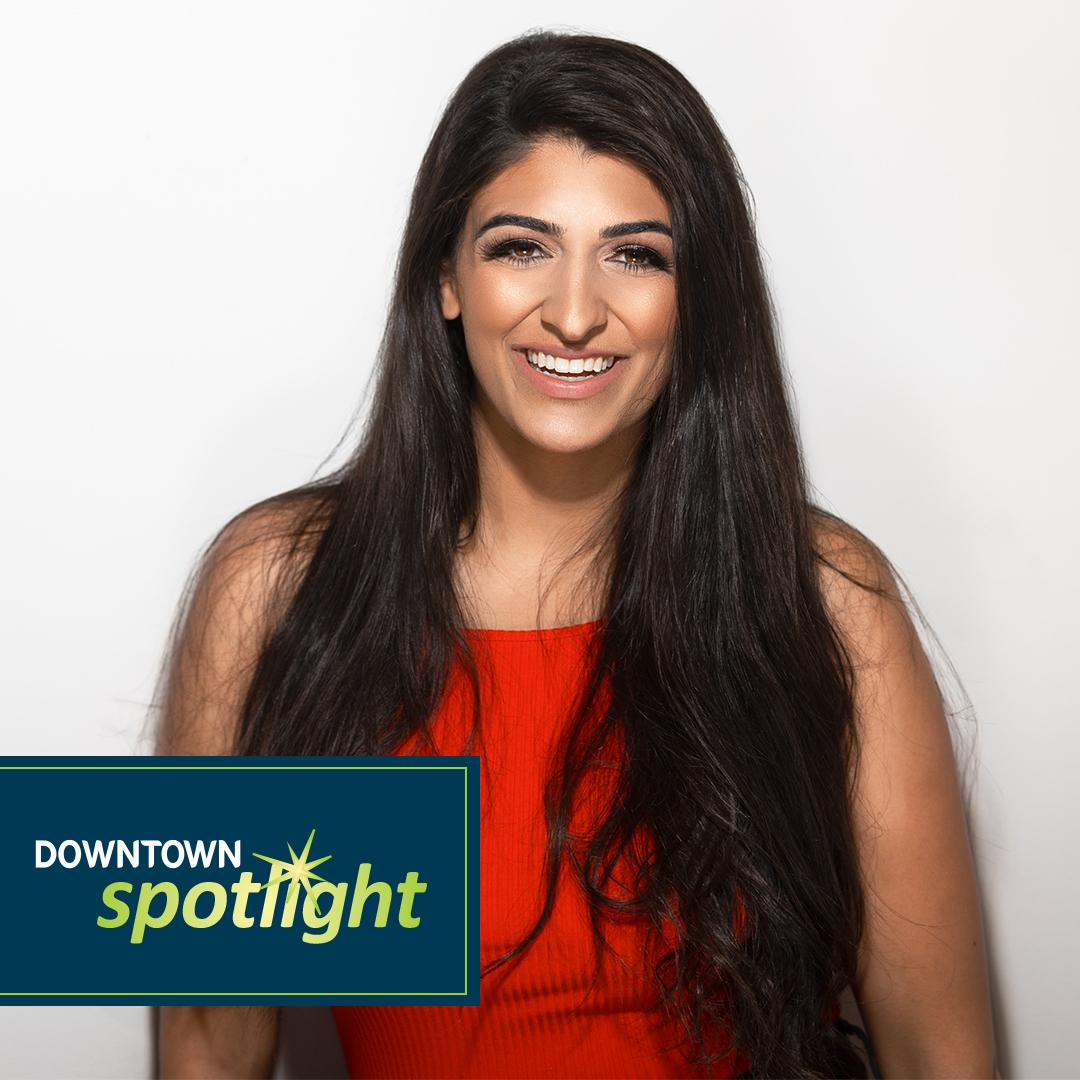 Meet Raeesa Lalani, Artistic Director at Prismatic Arts Festival.
As a singer, actress, and athlete, performing has always been important to Raeesa. It was a volleyball scholarship that first brought her to Kjipuktuk/Halifax, where she played on the Dalhousie Tigers Women's Varsity volleyball team, while pursuing a Bachelor of Arts at Dalhousie University, followed by a Graduate Journalism degree from University of King's College, and then emerging as a young professional with a successful sports journalism career.

Through all of this, she remained involved with the local art and theatre community and after years of fulfilling her personal and professional goals, she found herself coming back to her first love – the arts, through her role and leadership at Prismatic Arts Festival.

Raeesa is now an active theatre performer and the Artistic Director at Prismatic. Her daily work focuses on uplifting, programming, and showcasing professional Indigenous artists and artists of colour from across Turtle Island/Canada on local mainstages.

Within this broad community, Prismatic is committed to prioritizing the work of artists who identify as part of communities that are underrepresented in Canadian professional arts, including but not limited to women, members of the LGBTQIAS+ community, and artists who are D/deaf and/or disability identified.

These mandates have been in place since the festival was created in 2008 by founder Shahin Sayadi, who recently announced his retirement as Executive Director of the organization. Under his leadership, Prismatic has grown to become a nationally acclaimed annual, multidisciplinary arts festival, that will be taking place this year from September 26 – October 9, 2022, at various locations across Downtown Halifax.

People of all ages and backgrounds are invited to experience the festival performances, engage with artists, and learn about new art forms and traditional cultural practices. 2022 tickets are now live for purchase on their website: www.prismaticfestival.com. Follow them on social media for upcoming news and announcements!