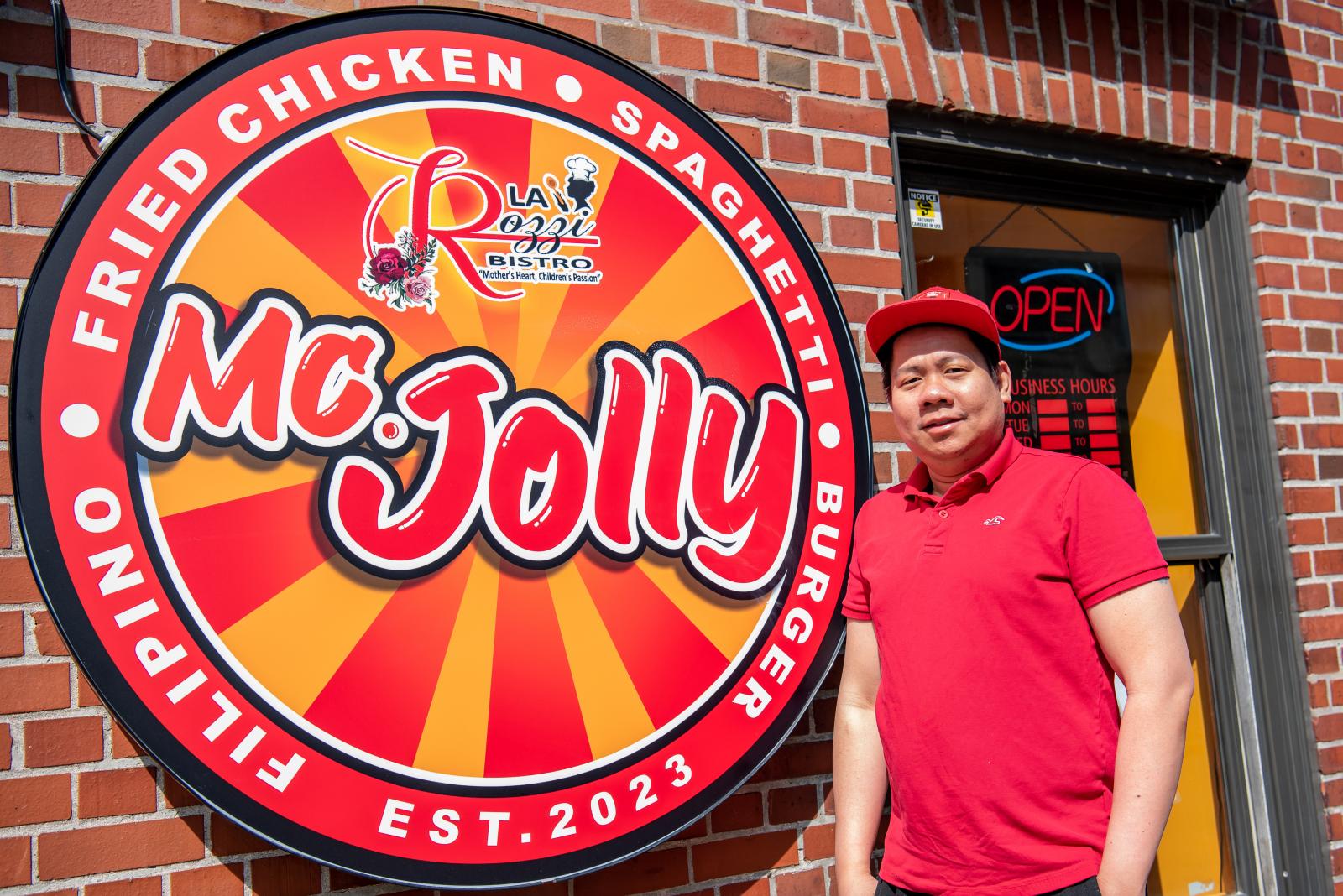 Meet Jerrick Atienza, co-owner of Downtown's newest fried chicken joint, McJolly.
Jerrick grew up in the Philippines, where he spent a lot of time in the kitchen and continued his mother's catering business after she passed away. After learning about Nova Scotia through his brother who moved here a few years prior, he moved to Halifax in 2012. Jerrick's now wife, Via Marie, joined him in 2018 and they opened their first restaurant, La Rozzi Bistro, which is named after Jerrick's mother, Rosie.
People came from all over the city and province to try their fried chicken, so when the opportunity came up to open a sister location in Downtown Halifax, Jerrick jumped at it and McJolly was born in March 2023. Now open at 1536 Granville Street, the business name and menu combines two of the Philippines' most popular fast food chains. Perhaps their most notable menu items are their crispy fried chicken, homemade gravy, and Filipino-style spaghetti, available in combo meals, family packs, and all-you-can-eat deals coming soon!
Open 11am – 11pm Monday to Thursday, and 11am – 12am Friday and Saturday, you can visit McJolly in-store or order online for pickup or delivery through Uber Eats and Skip The Dishes.