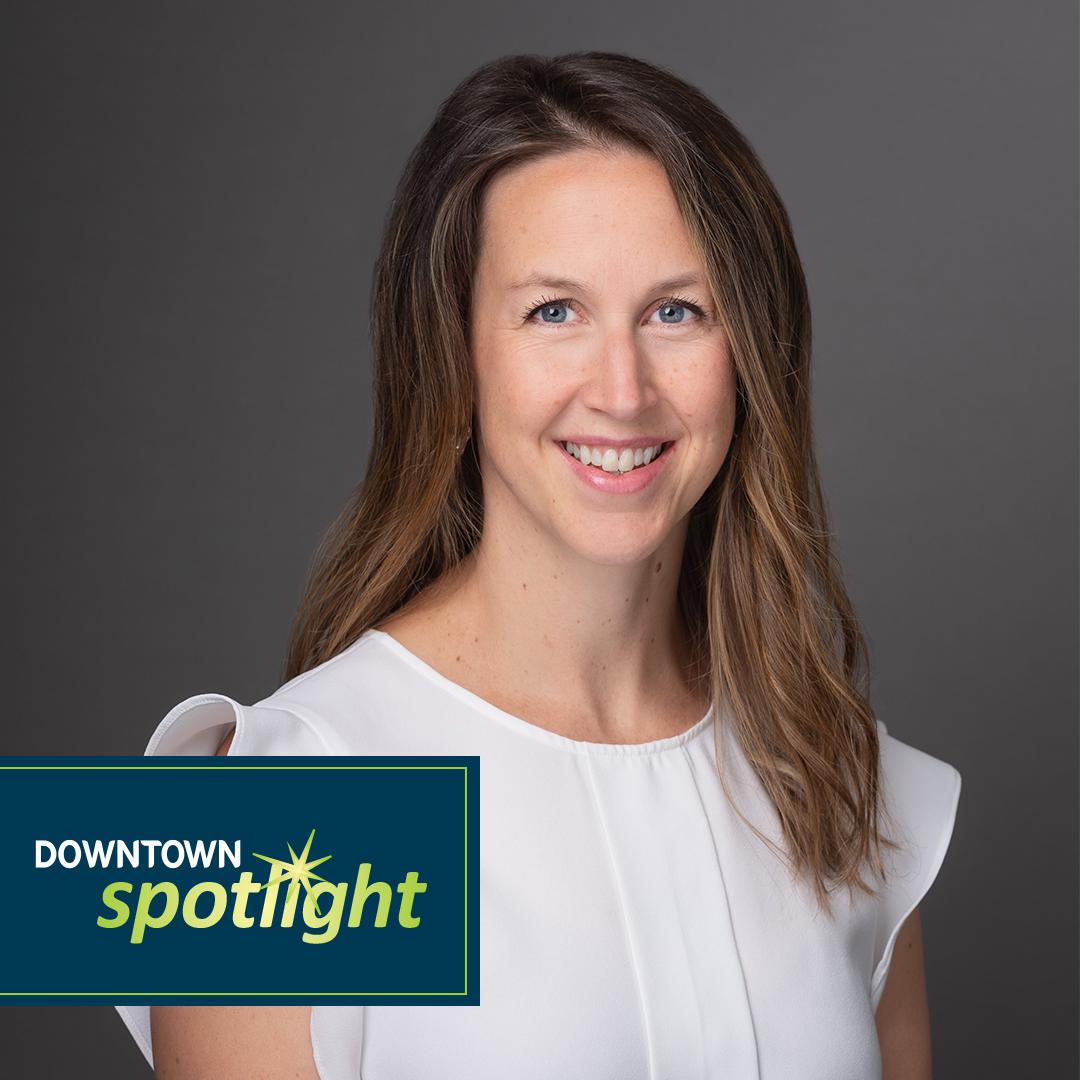 Meet Dr. Monique Aucoin, owner of Maritime Chiropractic & Wellness
Monique grew up in Moncton, NB, lived in PEI, and moved to Halifax to pursue an undergraduate degree in Kinesiology at Dalhousie University. She has always been a physically active individual with a keen interest in the human anatomy. She was a marathon runner and worked as a certified personal trainer, yoga teacher and aerobics instructor before furthering her education and obtaining a Doctorate in Chiropractic at the Canadian Memorial Chiropractic College in Toronto in 2008. Within months of graduating, Monique moved home to reunite with her now husband, Chad, and created a multidisciplinary clinic in Downtown Halifax.
Throughout her fifteen years in practice, her list of accreditations and specializations has continued to grow and so has her clinic. In 2018, Maritime Chiropractic & Wellness moved to 1592 Barrington Street, which is where a team of 9 now proudly practice out of. Their services include chiropractic, physiotherapy, massage therapy, acupuncture, and orthotics.

"Our team is incredibly collaborative, highly specialized, and we have some of the most advanced technology on the market, including BioFlex laser therapy, shockwave therapy, spine-align, and more," says Monique. You can find a detailed list of health professionals and services on their website at www.maritimechiropractic.ca and book online or call 902-492-2102.
No day is the same at Maritime Chiropractic, nor is any body, which is part of what continues to fuel Dr. Monique Aucoin's curiosity and passion. She believes in a well-balanced life, including good nutrition, exercise, relaxation, and regular chiropractic care. In her spare time, she enjoys hanging out with her two girls, ages 9 and 11, her husband, and her dog, Buddy. Both of their girls are competitive hockey players, but when they aren't at the rink, Monique remains active through running, swimming, hiking, skiing, and attending yoga or barre classes as part of her own self-care.