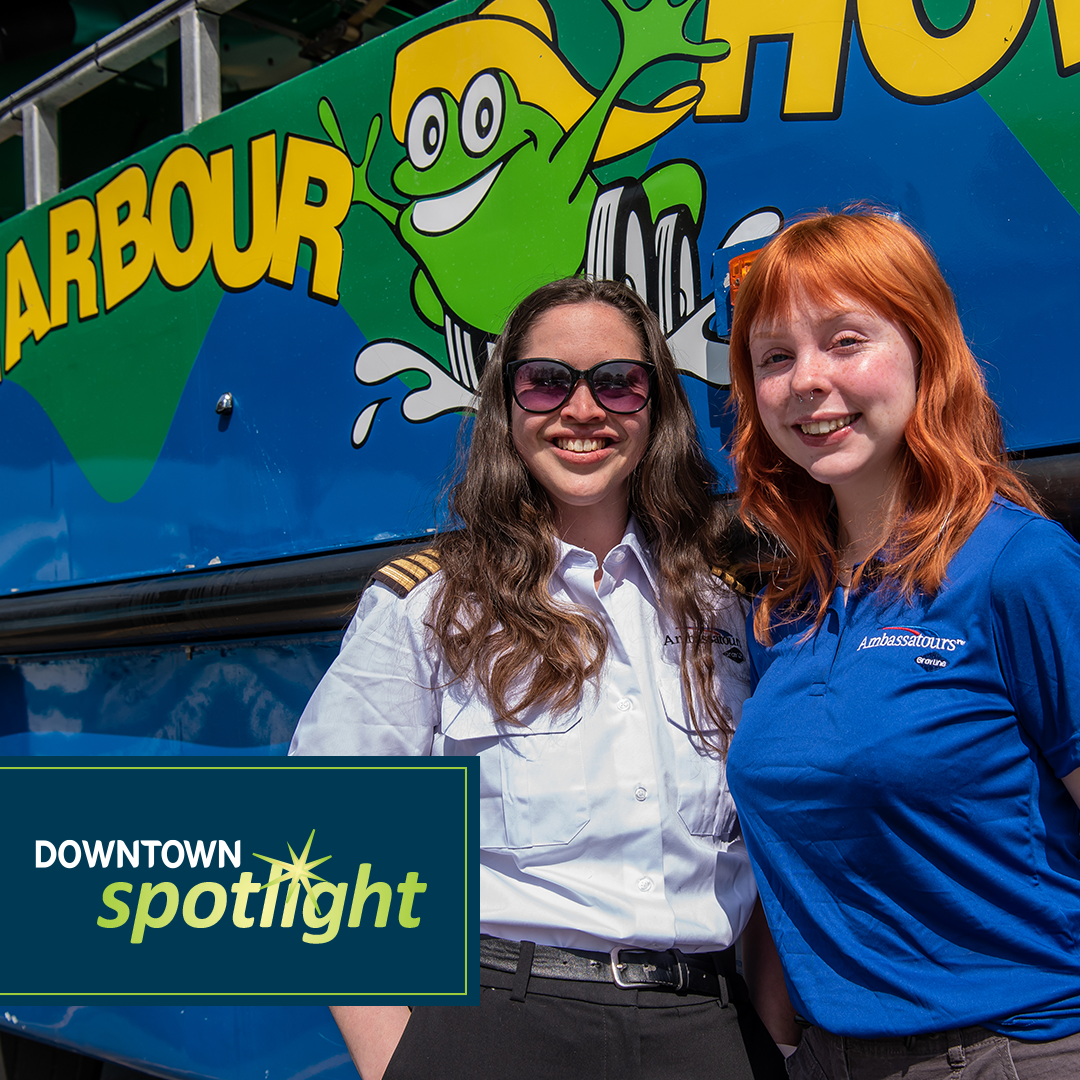 Meet Abigail and Captain Rachel, Sightseeing Supervisor and Captain of the Harbour Hopper Tours.
Abigail and Rachel both began working for the parent company and sight seeing tour agency, Ambassatours Gray Line, as tour guides in 2016. Abigail led Harbour Hopper tours, and Rachel led tours on Halifax's iconic Theodore Tugboat before becoming the first female captain to operate the Harbour Hopper.
Both women are passionate about travelling and history. Abigail has travelled the world performing Irish dance competitively and having grown up in Halifax, remembers waving at the Harbour Hopper as a kid. Rachel grew up in Ontario, lived in Germany for a year, and completed both her undergraduate and masters degrees in German. Over the last six years of working together they have become good friends, as well as some of Halifax's greatest advocates, helping to share our history, beauty, events, and local businesses with visitors and locals alike.
The Harbour Hopper operates seasonally on both water and land, as a boat and a bus. In peak season, they operate six vessels and run 20 – 30 tours per day. The Harbour Hopper is fully accessible, is becoming Rainbow Registered, and welcomes everyone aboard. From cruise passenger tours and family excursions to bachelorette parties and corporate events, Abigail and Rachel have seen it all! Each day and each tour are slightly different, depending on what is happening Downtown that day. They love the variety and together work hard to ensure a safe and enjoyable adventure on Atlantic Canada's most popular tour.
Book your tour, purchase gift certificates, or get more information at www.harbourhopper.com or call 902-420-1015. The entire team looks forward to having you on board!