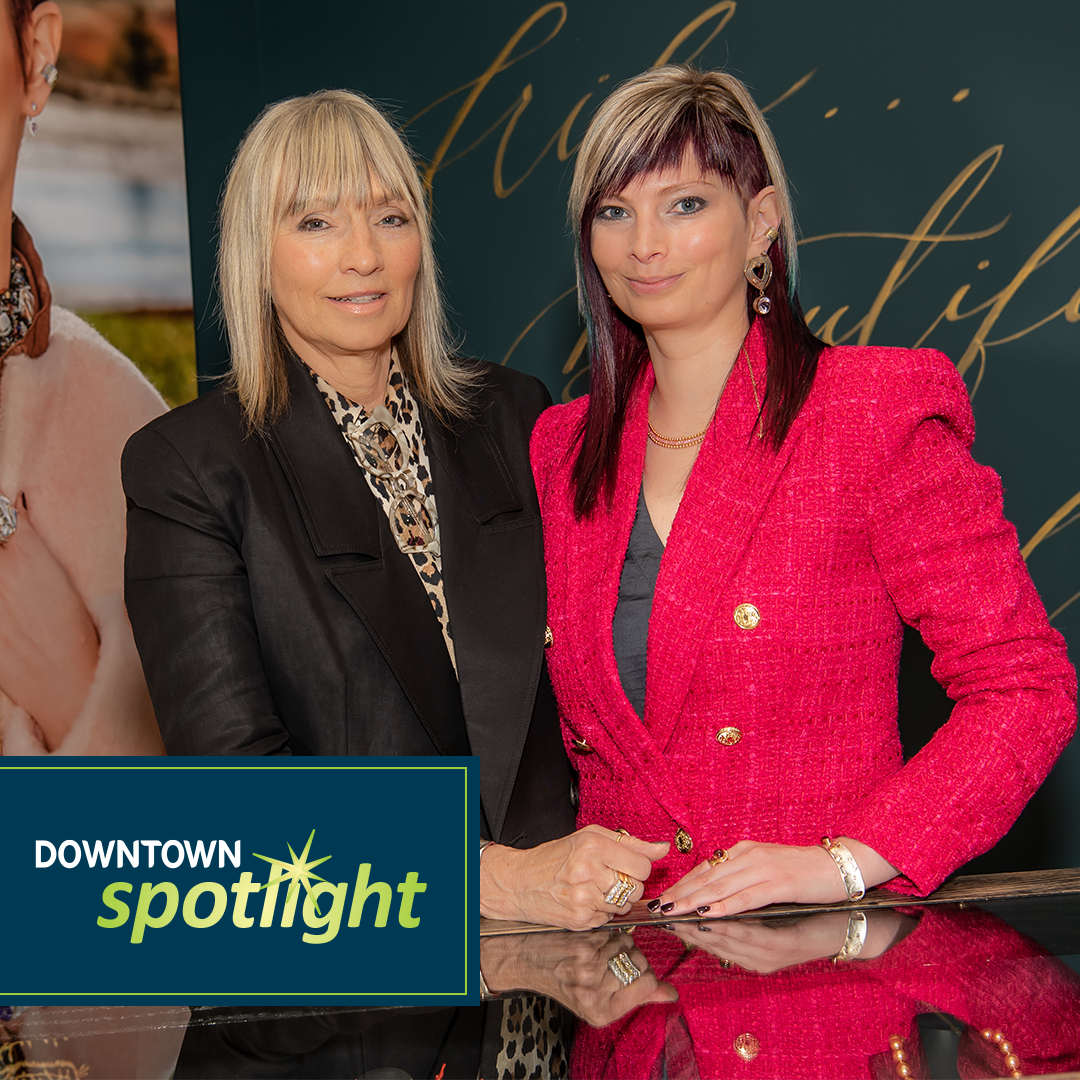 Meet Carrie and Emma Lamb, the mother-daughter duo behind Frida Fine Jewellery
Carrie, Founder, Owner, and Designer was creative from a young age. She could often be found sketching, painting, creating, and selling jewellery. Her first sale took place at age five, on the school playground in the United Kingdom where she grew up. Carrie pursued her passion and studied design and marketing in England, and worked in the high-end fashion industry in London before moving to Nova Scotia in the 1980s. When life forced change and reinvention became a necessity, Carrie began to create jewellery from her living room floor, and established Frida in 2005, literally from the ground up. Now located in Bishop's Landing at 1477 Lower Water Street, she works alongside her daughter, Emma, who is not only her greatest inspiration, but also the face and Creative Director of the brand. 
The name Frida is derived from the Old Norse meaning 'beautiful and beloved'; and their brand, including their sword and shield logo, is symbolic of both empowerment and protection. From their luxurious signature collections to their highly customized creations and engagement rings, pieces are dedicated to the celebration of individuality, beauty, and the collective strength of those who inspire. Pieces are custom designed by Carrie and handmade in Canada, using the finest quality of precious metals, exquisite ethically sourced gemstones, diamonds, and pearls. 
Carrie and Emma encourage clients to 'play' when trying on jewellery, in an atmosphere that is both welcoming and relaxed. Personal consultations and private shopping experiences are offered in-person, via phone, email or Zoom. Making personal connections, learning an individual's story, and weaving parts of that into each unique piece is all part of the Frida experience. Visit their website at www.frida.ca to browse collections, see client testimonials, and learn more about how Frida Fine Jewellery can help bring your one-of-a-kind dream piece to life!