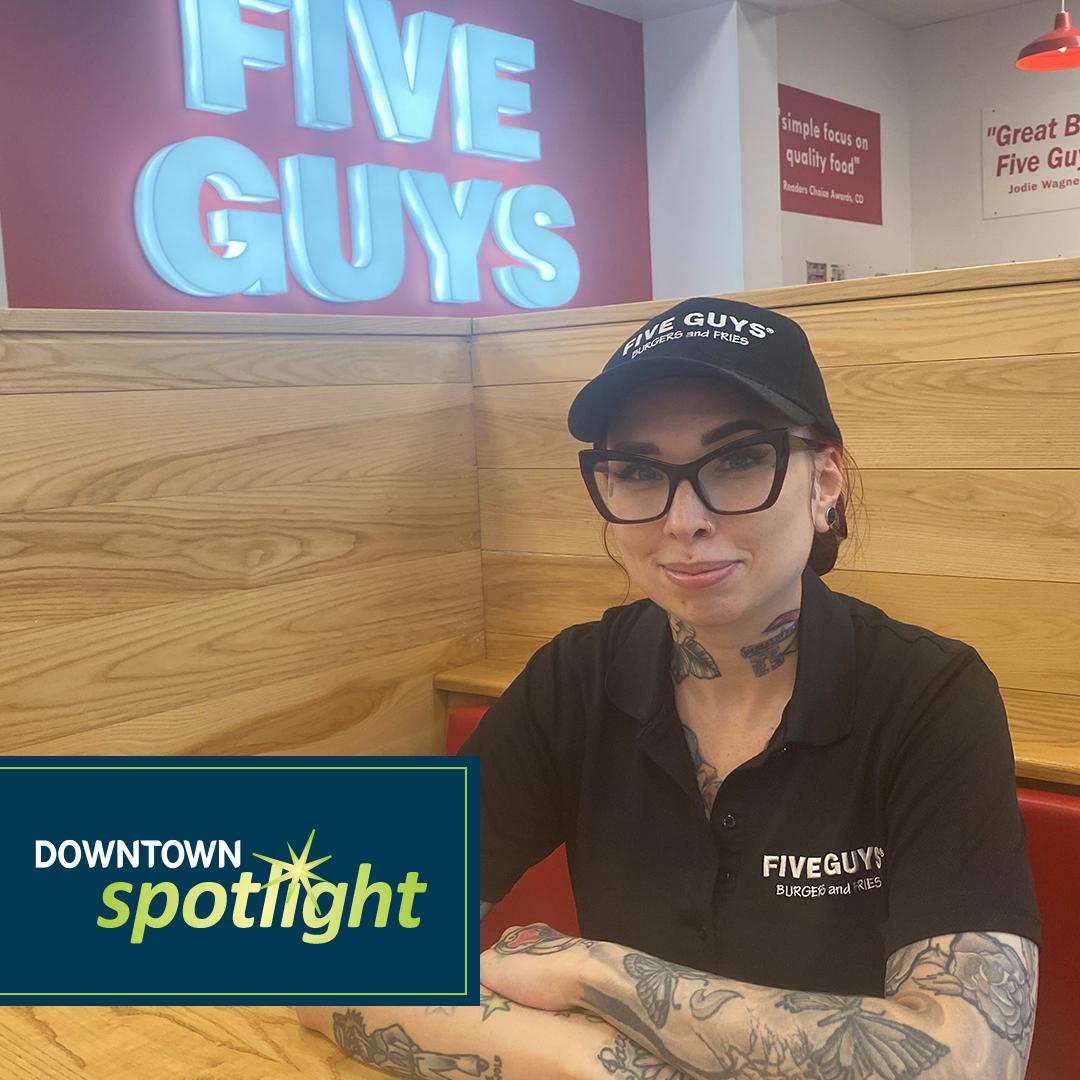 Meet Ashley Petite, General Manager at Five Guys Halifax (Argyle Street)

Originally from Cape Breton, it was a veterinary assistant program that brought her to Halifax. However, after completing the program and getting two dogs of her own, she decided to pursue a different career in the food service industry. She quickly grew fond of working Downtown Halifax and enjoyed serving everything from morning coffee to late night poutines throughout the years.

With years of experience and a desire to challenge herself, Ashley was hired at Halifax's first Five Guys franchise and has been there since. Five Guys is known for their infamous burgers, milkshakes, and fries. They do, to Ashley's delight, offer a few vegetarian options as well. All of which is prepared fresh daily amongst the hustle and bustle of Argyle Street.

Five Guys is now serving beer and spirits, and are open 11am – 10pm, seven days a week. Be sure to say hello to Ashley if you are dining in! She loves meeting new people and providing menu recommendations. If she is not there, chances are she is enjoying an adventure with her dogs, catching a movie, or checking out a local market.