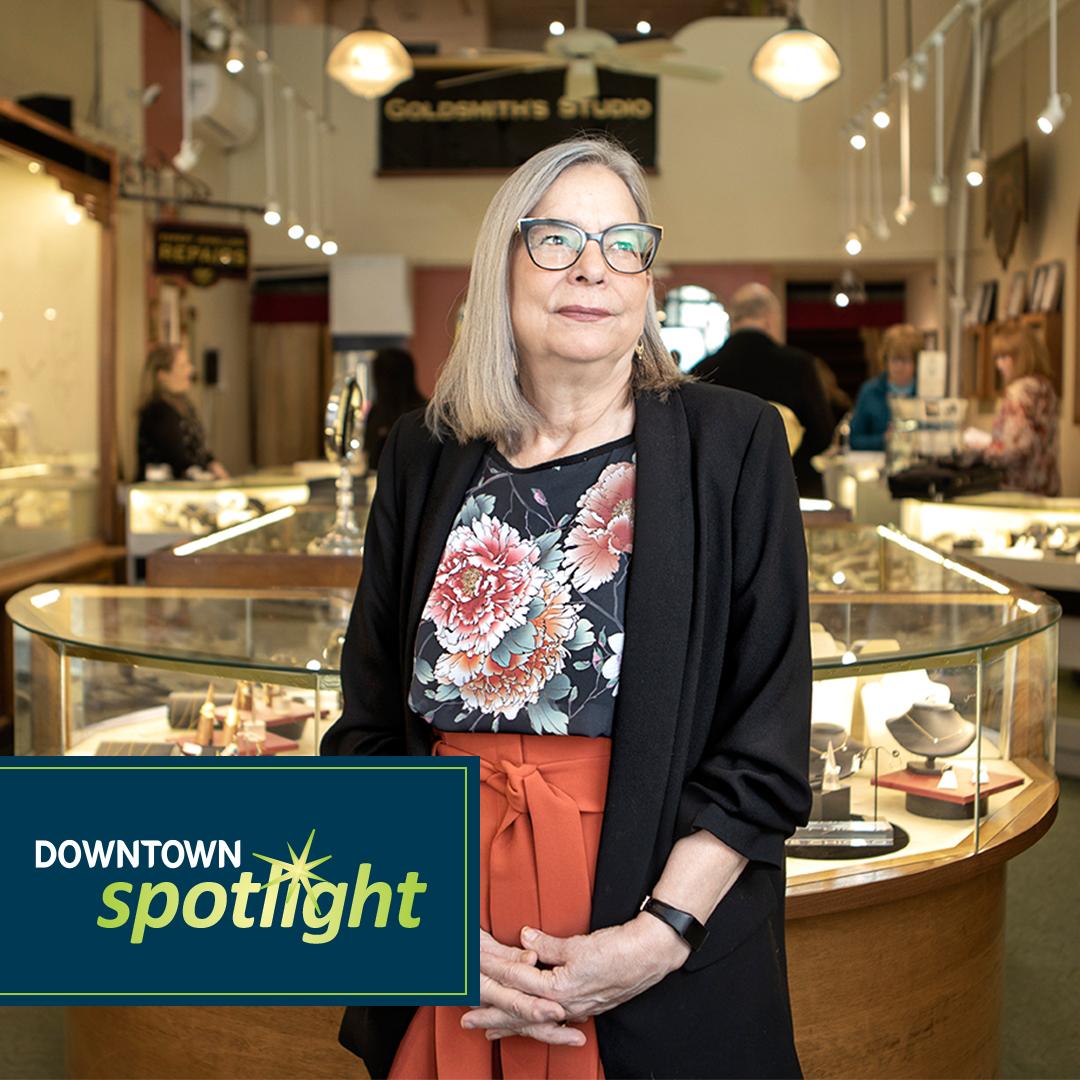 Meet Judy Anderson, owner of FireWorks Gallery. 
An entrepreneur from a young age, Judy began making and selling pottery when she was 12 years old. She sold craft fairs in Connecticut and New England, U.S., where her family lived at the time. Alongside pottery, jewellery-making was also something she had an interest in – especially vintage pieces and precious gemstones. Shortly after she turned 16, she drove to New York to purchase her first moonstones.
After several family vacations to Nova Scotia, Judy moved to the South Shore when she was 17 and began making sterling wire jewelry shortly thereafter. She started wholesaling her jewellery across Canada and operated a seasonal shop before opening FireWorks Gallery at age 22. She has since been in business for 45 years; designing, creating, selling, appraising, repairing, and customizing jewellery that lives on for generations. Aside from their custom work, they also sell local, Canadian, and internationally crafted jewelry. Conveniently located at 1569 Barrington Street, FireWorks is not only filled with one-of-a-kind pieces but a full team of designers, goldsmiths, and industry professionals to help your jewellery dreams come true.
The name FireWorks comes from the fact that they use fire heat in-house to cast and solder their work. Working with fire is one of the many unique things about her business. From the historic exterior boasting beveled cut glass windows and the custom rooftop ironwork designed by Judy, to the Victorian ceilings and charming interior, the shop itself is an experience.
Get the in-store experience this holiday season, browse online, or get in touch with a FireWorks team member at info@fireworksgallery.com.
Follow them on Instagram, Facebook, and visit their website.