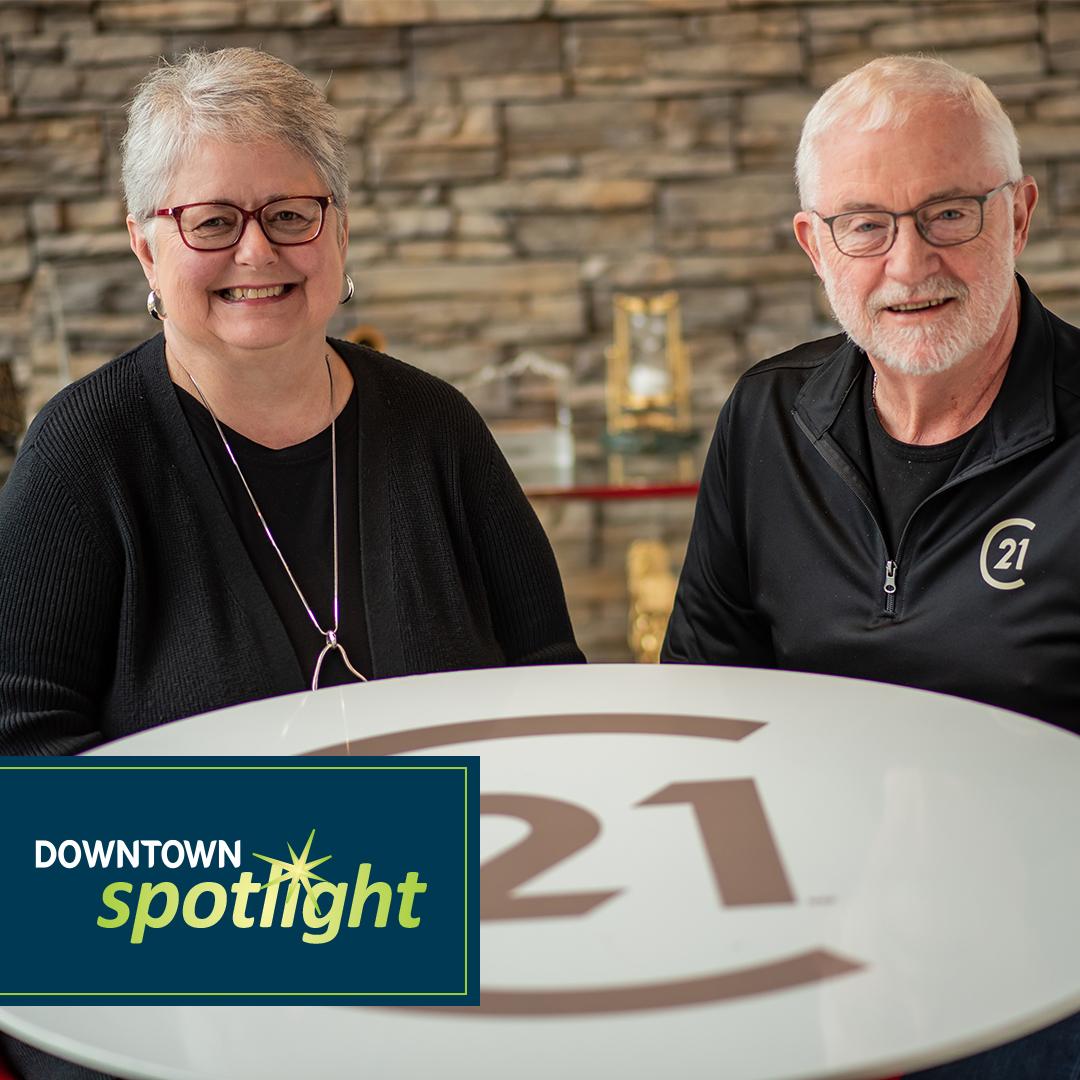 Meet David and Sandra, the dream team behind Century 21 All Points
David Yetman grew up in a military family and navigated over 50 relocations as a kid, making him highly adaptable and resilient. He worked in banking for 16 years and simultaneously joined the Canadian Armed Forces Reserve. His ambition and entrepreneurial spirit led him into the real estate industry, first as a Realtor® and Broker, then as a franchise owner and consultant, with a total of 34 years of real estate experience under his belt.
Sandra Johnson was born and raised in Halifax and worked in the telecom industry for over 20 years before meeting, marrying, and joining David in his endeavour to open Century 21 All Points in 2012. Her client service and sales background lend well to her current roles of managing the office, marketing, and business operations. She also focuses on giving back to the community they live and work in, supporting local organizations such as Phoenix Youth, Hope Blooms, and Easter Seals Nova Scotia on an ongoing basis. Together, Sandra and David maintain a small but mighty team of six at their Downtown Halifax office, four of which are Realtors®. 
Whether you are looking to buy, sell, invest, or inquire, the team at Century 21 All Points are here to provide the personalized, professional experience that you deserve. They specialize in residential and multi family investment real estate, and they service Halifax Regional Municipality and beyond! With local and international connections, the team is equipped with many resources and can connect clients with highly skilled individuals worldwide to ensure the transaction goes smoothly.
Check out their website, follow them on social media, or sign up for their newsletter at https://www.thinkhalifax.com/. For up-to-date resources including their new home buyers & home sellers manuals, market updates and trends, step-by-step guides, military and immigration relocation, HRM community information, client testimonials (www.whydavid.ca) and so much more. 
Get in contact by calling David at 902-830-3777 or email: david.yetman@century21.ca. They can even bring their new, real estate mobile office to you anywhere in HRM (see below!).