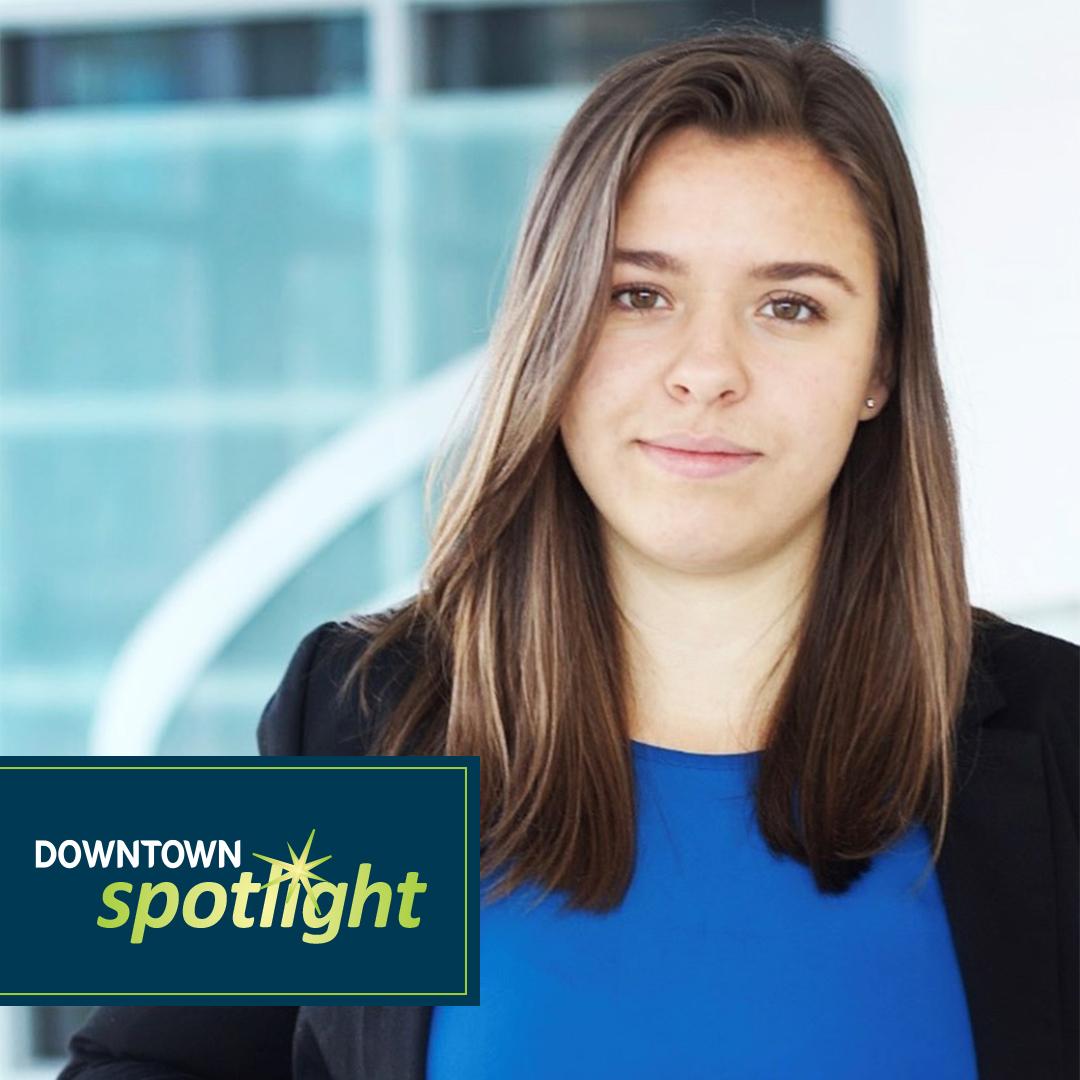 Meet Lorraine Coleman, General Manager at Arthur's Urban Market 
Lorraine grew up in Newfoundland, surrounded by family entrepreneurs who owned a variety of grocery, clothing and furniture stores across the province. Her homeschooling background is the foundation of her self-motivation and entrepreneurial spirt, and her business formation began at age 14 while working as a cashier. Lorraine's confidence in the field of marketing and team management was strengthened through her Bachelor of Commerce at Memorial University and Bachelor of Education at University of Prince Edward Island. Her experience grew as manager of a Colemans store for two years before moving to Halifax in 2022, to manage the newly opened Arthur's Urban Market. From marketing and product sourcing to department operations and scheduling, Lorraine is hands-on across all departments and loves being in Downtown Halifax!
The market, a business idea developed by Aidan Coleman, is named after Lorraine and Aidan's Great Grandfather, Arthur Coleman. Striving to inspire a more European style approach to grocery shopping, they offer a commitment to convenience, fresh & local products, and great customer service.
Located conveniently at 1591 Hollis Street, Arthur's Urban Market offers a variety of local produce, meat, and seafood, as well as hot bar lunch specials from 11am – 2:30pm Monday– Friday, meals-to-go, catering and hand-crafted baked goods, made fresh daily in their artisan bakery. Open seven days a week, 8am – 8pm, Arthur's is here to serve the Downtown community and beyond. They offer custom catering orders, gift baskets, home delivery, and more. Contact lorraine@arthursmarket.ca for order inquiries and follow them on socials for daily specials and inspiration!