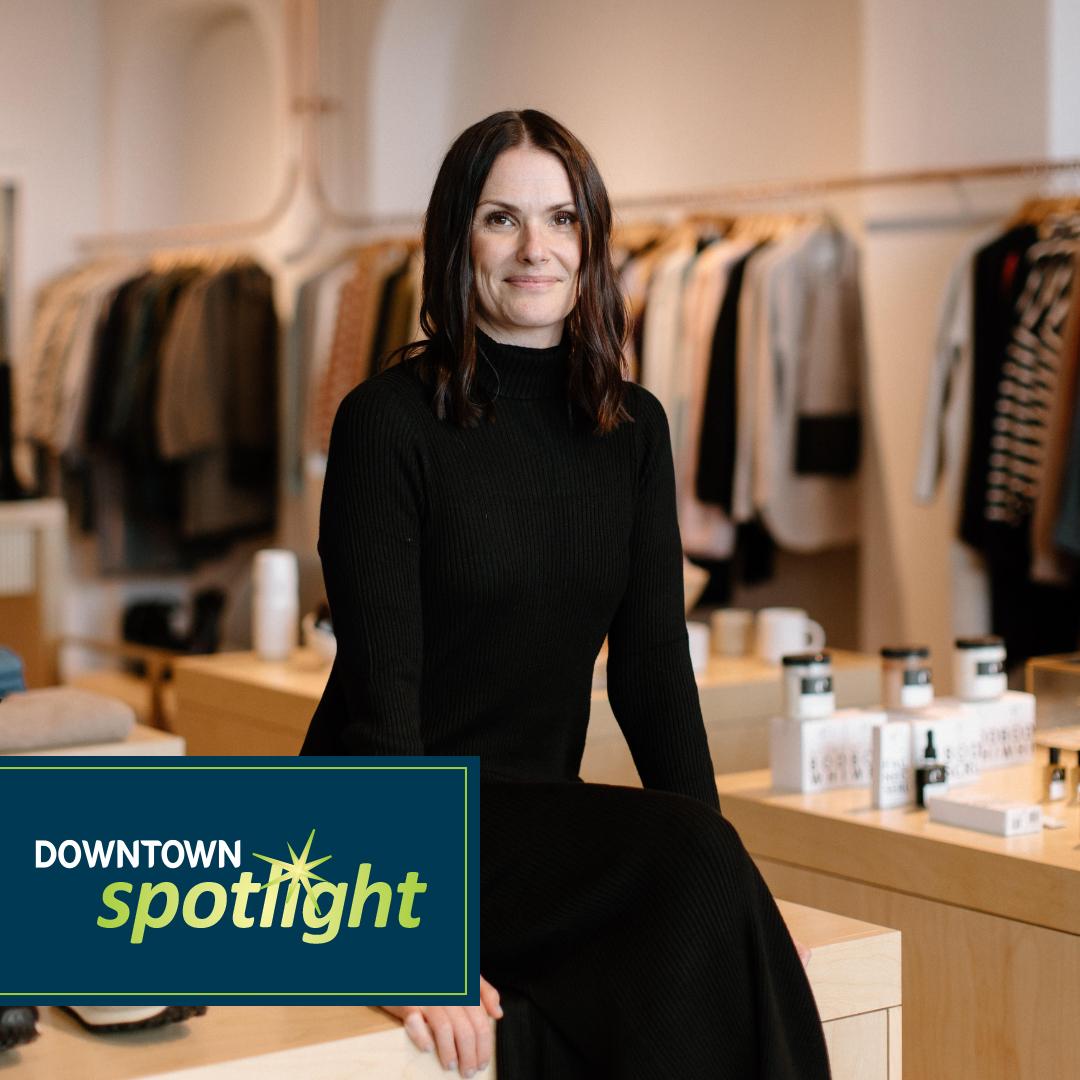 Meet Sarah Andrews, Founder of Another Shop Boutique
Sarah began her career in the tourism industry as a trained sommelier and product specialist for a portfolio of restaurants in British Columbia. This is where her passion for quality food, drinks, and products began to thrive. After moving to Halifax with her now husband 14 years ago, Sarah became a certified yoga instructor and studio manager. She started hosting teaching training sessions and yoga retreats, all of which fueled her entrepreneurial spirit and molded her into a more conscious consumer who values the impact she leaves on the people and places around her. This, combined with the opportunity to create something new and unique in Halifax ultimately led her to open her first shop, Sattva Boutique, in 2015.
Over the years, Sarah has had the pleasure of learning what clothes enhance the quality of her customers' lives, and she recognized the opportunity to expand quality, sustainable fashion beyond the North End. In July 2022, she opened Another Shop Boutique conveniently located at Queen's Marque on the Halifax waterfront. The building's architecture itself is a site to behold and the store is filled with knowledgeable stylists and quality offerings. From clothing and footwear to skincare and accessories, there are a variety of products to help people find joy in the daily ritual of getting dressed. Every product is sustainable, Canadian-made, and timeless. This includes their in-house line, Sattva by Sarah, which recently expanded into knitwear; all ethically sourced and produced by hand in Peru. The Cozy Crew (give-back sweater) is the first of the line, with two new styles coming very soon. 
Follow Another Shop Boutique on socials (@anothershopboutique), browse their website, or visit them in-store (1715 Lower Water Street) to stay up to date with their newest styles and collections!