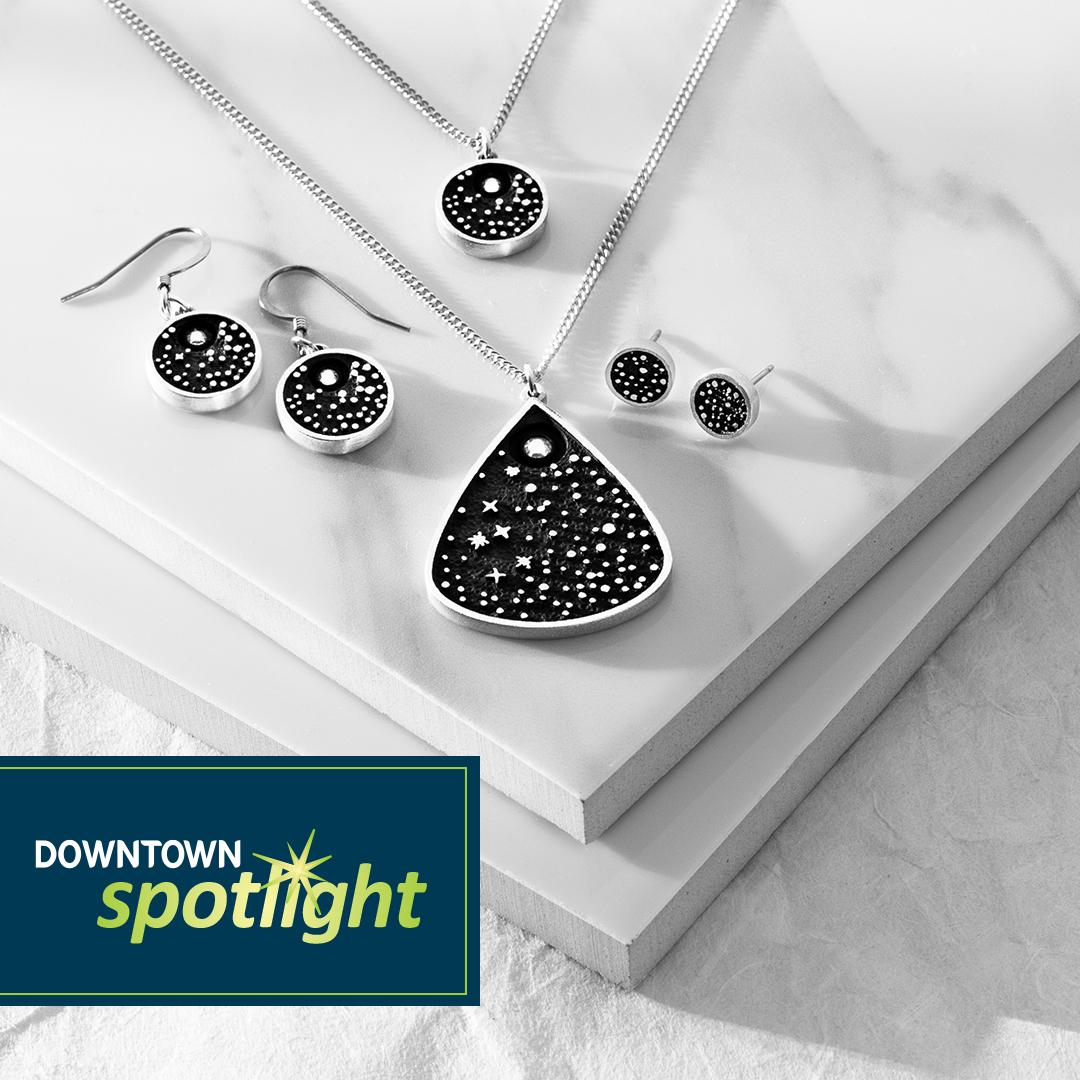 Amos Pewter was established almost 50 years ago by Greg and Suzanne Amos. After joining John Carabaris and Bonnie Bond in Fredericton, N.B. for an apprenticeship in the traditional craft of pewter design with Martin Aitkins of Aitkins Pewter, they opened their first retail shop in Mahone Bay, NS. They sold their original, hand-cut, pewter designs from 1974 until 2006 when they sold the business to Don and Lynn Sheehan. Since then, with the support of the hard-working and talented team, Amos Pewter has grown to four storefronts, including one on the Halifax Waterfront.
Find your perfect pewter piece in-store or online! From jewelry and accessories to ornaments, home décor, and more, there is a little bit of everything to be enjoyed– all hand-made from scratch.
One design that particularly symbolizes the core of Amos Pewter is the Nautilus Shell which is is the annual ornament from 2014, the 40th anniversary of the business. As the Nautilus Shell grows, it produces new and increasingly larger chambers, creating an exquisite spiral over its lifetime.  Amos Pewter will always have at its essence a respect for the preservation of the traditional craft of pewter-making – the past is their foundation, but it does not limit where they may go.  As each chamber becomes larger than the last, Amos artisans expand the creative boundaries of pewter design while staying true to the roots of the traditional craft.
Follow Amos Pewter on Facebook, Instagram, and check out their website.