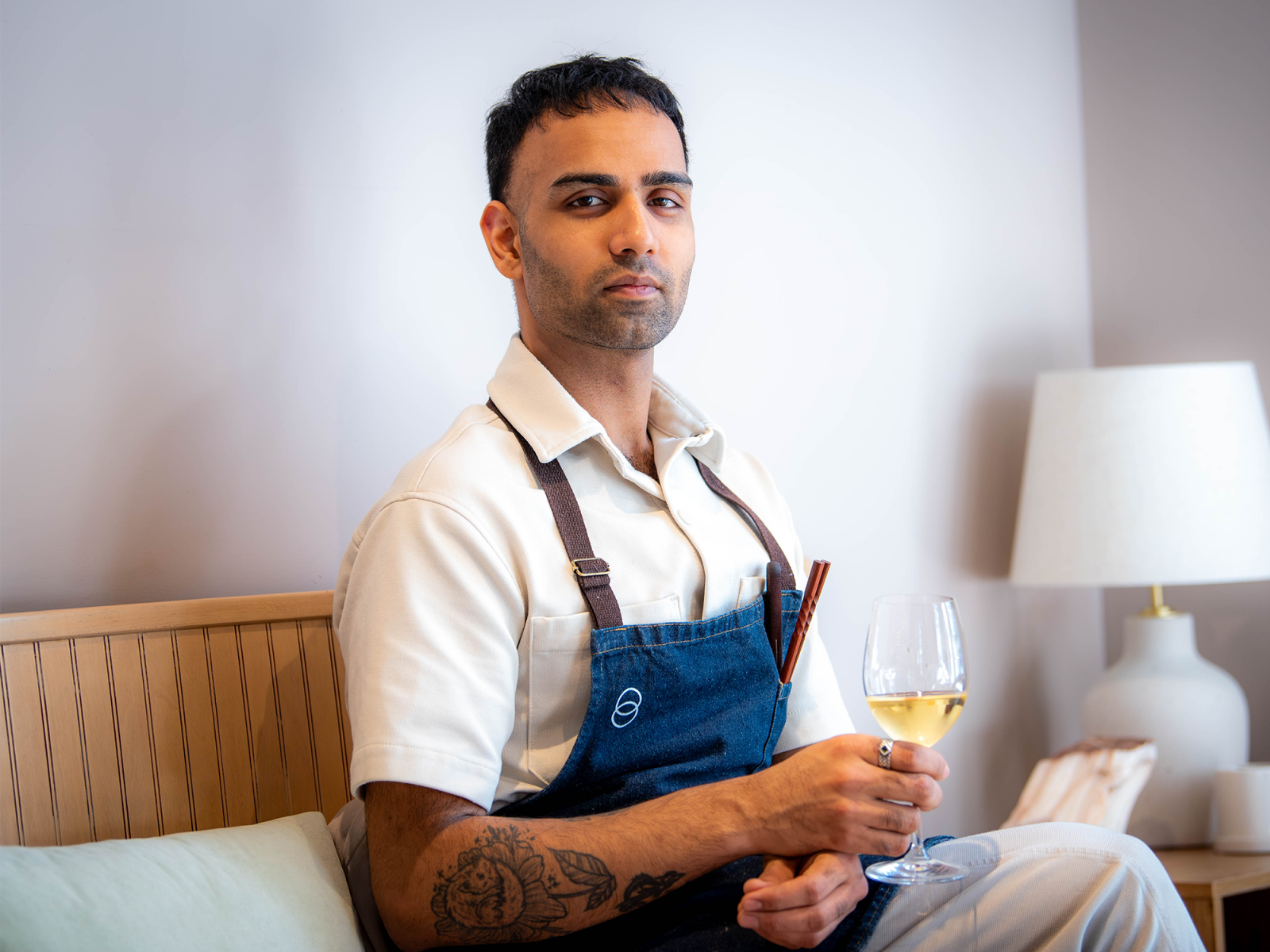 Downtown Spotlight
Meet Sunpreet Singh, chef and co-owner of Mera Cafe + Bar
Sunpreet's culinary passion began at a young age in his hometown in India. From helping his mother in the kitchen to entering school cooking competitions, he loved to experiment with flavours and see people enjoy his creations. At age 17, he moved to Ontario's wine region, Niagara, where he studied culinary management before heading west to British Columbia. There, he had the opportunity to work alongside award-winning chefs and met his current business partner, Khushkaran Singh.
After years of experience in Asian cuisine, fine dining, and catering, it was at a farm-to-table restaurant in Okanagan where his roots grew with passion. Sunpreet loves meeting local farmers, foraging, preserving, and incorporating fresh produce into seasonal dishes. So, naturally, this was his first order of business upon moving to Halifax in 2020, alongside private chef and catering gigs. When Khushkaren and Sunpreet reunited in Halifax in 2023, they opened their dream café and bar, Mera, located at 1595 Barrington Street.
The name "Mera" translates to 'sea' or 'ocean' in both Sanskrit and French. Our coastal landscape combined with Sunpreet's diverse culinary background inspires the seasonal menus – from small bites to an eight-course Mera Journey Tasting experience, and everything in between. Open for breakfast, brunch dinner and evenings, every day except Tuesday, with dine-in or to-go options available. Enjoy a coffee to go, a weekend brunch, an evening cocktail in their cozy lounge, or a sit-down dinner in their dining room. To top off the versatility of this gorgeous new space, Mera also hosts events, offers private bookings, and specializes in catering both on-site and off-site. Contact info@merahalifax.com to inquire and follow them on socials to stay in the know of special events, menu features, and more!
Please join us in welcoming Mera to Downtown Halifax keep an eye on the menu for Sunpreet's favorite local berry, the honeyberry aka haskap berry, highlighted in many dishes from scones and tartlets to sauces and compotes.
Photo credit: Stoo Metz Photography