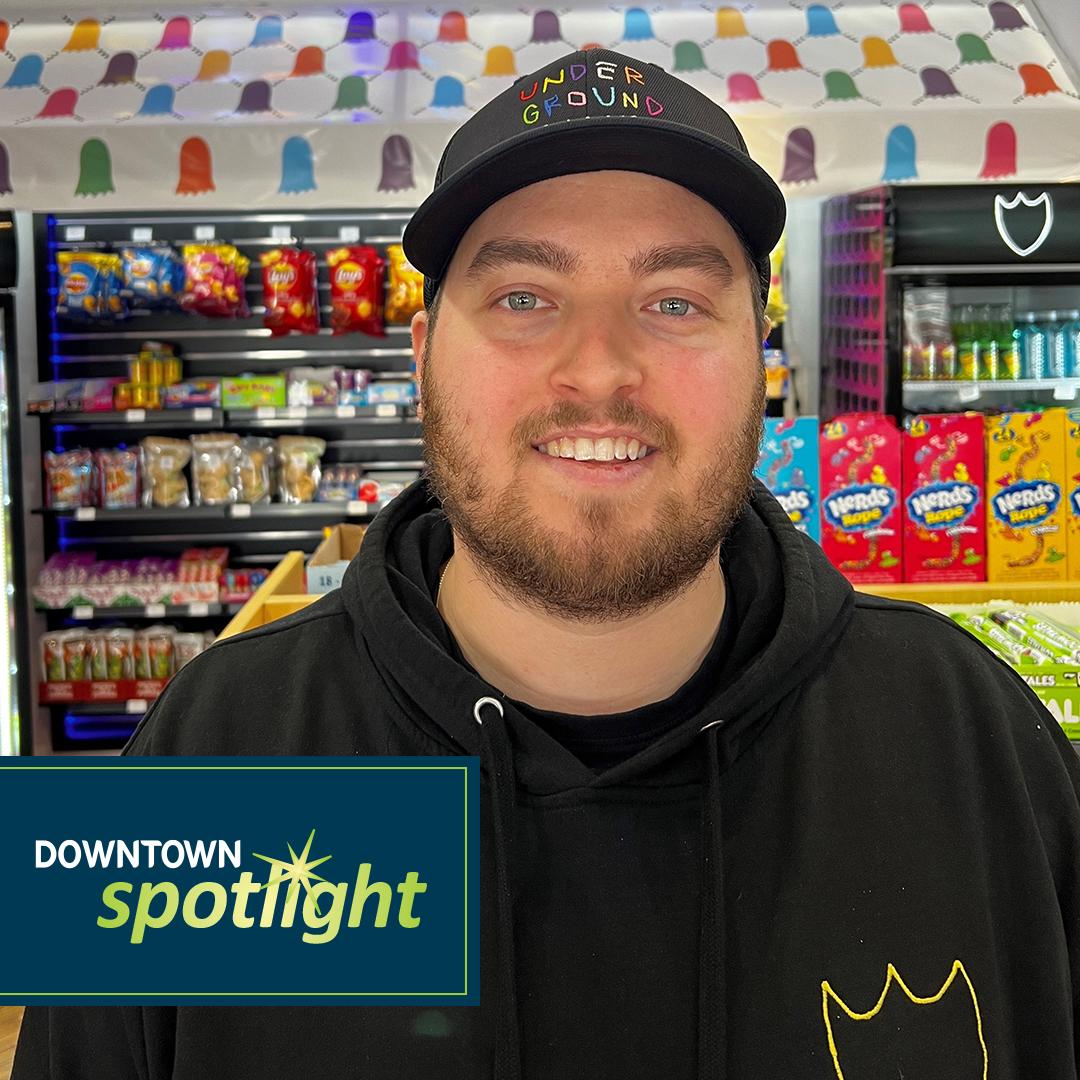 Meet Evan Humber, founder and partner of Underground Snax
Hailing from the suburbs of Fall River, NS, Evan has always been entrepreneurial and business minded. He started his first business, Bounce Bubble Sports out of high school as he gained experience in affiliate marketing and consulting. In 2019, Underground Snax started as an e-commerce store when he was 23 years old. As the brand gained popularity on social media, Evan saw the opportunity to open a one-off-a-kind store in Downtown Halifax. In November 2021, the snack bar was born at 1546 Barrington Street. With the help of his partner & creative director Trevor Andrew aka the Gucci Ghost, they created a candy culture experience that you can feel when you walk through the store. Since then, they have opened two more stores in Truro, NS, and Burlington, VT.
Underground Snax specializes in selling exotic candy, chocolate, chips, and beverages. These products are imported from the U.S., Korea, Japan, Mexico, the U.K., and beyond, bringing the flavours of the world to your tastebuds. In the summer they run a dairy bar where they sell ice cream tacos with homemade waffle shells, exotic milkshakes, floats, and ice cream scoops. "There is something special about watching adults turn into big kids in the candy store" says Evan. Whether they are discovering a new product or rediscovering a nostalgic classic, there is a little something for everyone to appreciate.
We would be remised if we did not mention that some fan favourites, like the drink Prime, is now back in stock, and Dippin' Dots soon will be. Additionally, all healthcare workers, first responders, DND employees, and students get 15% off, and the more you spend the more you save! Spend $25, receive $5 off, and spend $50 to receive $10, etc. Visit them in-store on order online at www.undergroundsnax.com for same-day local delivery and stay dialed into their socials (@undergroundsnax) to learn more about their upcoming 'Taste Test Tuesdays' and one of their biggest collaborations to date!