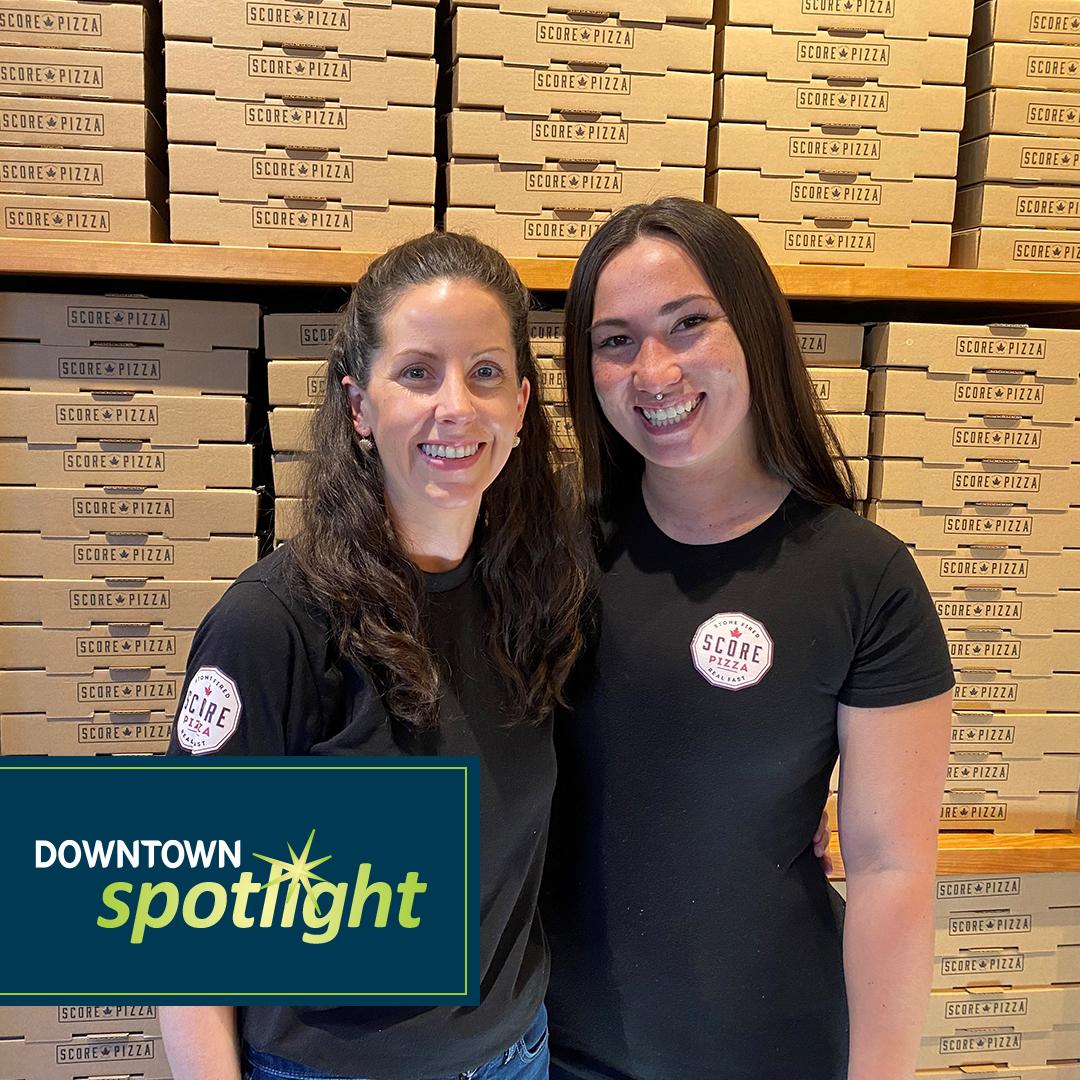 Meet Claire and Jessamine, the dynamic duo at Downtown Halifax's new, stone-fired pizza restaurant Score Pizza.

Claire, owner at Score Pizza, grew up in Ireland, lives in Halifax, has a background in mechanical engineering and a passion for travel and good food. Jessamine, manager at Score Pizza, has worked in the service industry for 15 years. She is originally from Ontario, has dabbled in social work and veterinary service, has a love for animals and, you guessed it, PIZZA!

This unique pizza restaurant recently opened at 1646 Barrington Street. Pick a specialty pizza or craft your own pizza, with unlimited toppings – all at one price in 10 minutes! 

Their dough is made fresh daily with gluten-free options available. They also offer dairy-free, nut-free, and vegan options to ensure their pizzas can be enjoyed by many. Additionally, stone-fired sandwiches, build-your-own salads, garlic fingers and local beverages, including draft beer and wine are available. The warm decor and spacious seating welcomes people to dine-in, with take-out and delivery options also available.

Since opening Score, Claire and Jessamine have been pleasantly surprised at how neighbourly the community has been and how quick they've seen repeat customers. Let us continue to welcome them to Downtown Halifax and enjoy their one-of-a-kind pizzas!

Score Pizza is ready to serve the Downtown community and beyond 7 days a week from 11:30 am – 9 pm Monday – Thursday, and 12 pm – 10 pm Friday – Sunday.
Follow them on Facebook, Instagram, and visit their website: https://scorepizza.ca/