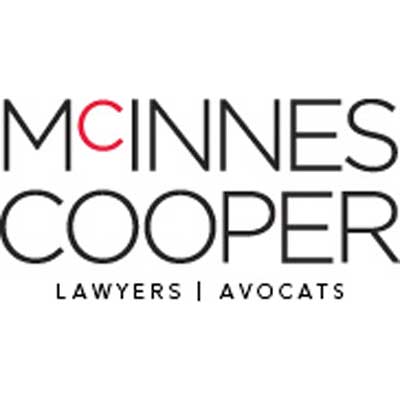 McInnes Cooper
(902) 425-6500, (902) 425-6350, (902) 444-8455
McInnes Cooper is among the top business and litigation law firms in Canada, with more than 200 lawyers in seven offices, serving clients across North America and abroad. The firm is a market leader in energy and natural resources, business, litigation, employment, tax, real estate and insurance law. McInnes Cooper is the exclusive member firm in Newfoundland, New Brunswick, Nova Scotia and Prince Edward Island for Lex Mundi – the world's leading network of independent law firms with in-depth experience in more than 100 countries worldwide.
Our clients across North America provide consistent, positive feedback on our ability to deliver quality, service, experience and results – with depth and range of legal specialties.
Our clients appreciate our commitment to providing top-notch legal service in a timely, responsive and cost-efficient manner – fully tailored to their needs and budget.  By providing junior and senior-level support, along with an ideal mix of service specialties, our clients receive exactly what they need, exactly when they need it.
We take it a step further by offering several flexible pricing options, including project-based fee caps, flat or fixed fees, blended rates, volume discounts and annual rebates.  Our clients have helped us create these alternatives, and our clients truly benefit.
Hours of Operation
Please check our website for hours business and holiday hours.