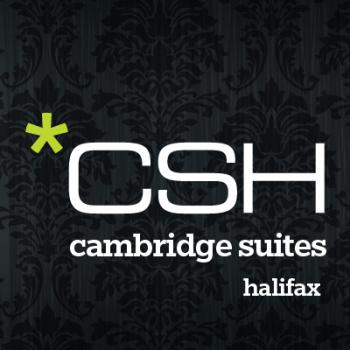 Cambridge Suites Hotel
At Cambridge Suites Halifax, we let you get the most out of downtown Halifax with the added value and comfort of more space. Extra-roomy suites and the fast and friendly service of our up-casual hotel keep you feeling at home in the city. And our perfectly central location next to the famed Citadel Hill will infuse your stay with the hottest sights and sounds of Nova Scotia's capital.
With far more space than the ordinary hotel room, our guest suites match the boldness and diversity of our downtown core. A hotel centered in the vibrant and historic downtown Halifax, paired with nifty guest services only leads to one thing: downtown living made easy.
Outside, all that captures the city's unique spirit is just steps away. Make the most of it with one of our specials and packages.
There's always something going on, something to do and something to see in Halifax. And Cambridge Suites is right in the middle of it all. See what's around the corner and make our city your city during your stay.
Step inside a hotel that is at once redefined and playful. Welcome to your downtown Halifax hotel experience.
Hours of Operation
Please check our website for hours business and holiday hours.