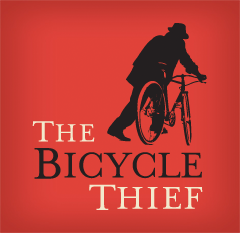 The Bicycle Thief
The Bicycle Thief exudes a relaxed, come-as-you-are feel, in an atmosphere that blends Old School style with New School attitude. Drop by for lunch or supper, or pull up a chair to our wicked wine bar for a fantastic glass from our titanic selection. The Bicycle Thief offers North American food with an Italian soul – Maurizio's Italian soul! Let his legendary cooking steal your heart...
We WILL BE OPEN On Sunday Feb 14th for Valentines Day.
On Sunday May 8th we will be open for Mothers Day and will return to our regular hours at this time. 
Hours of Operation
Please check our website for hours business and holiday hours.