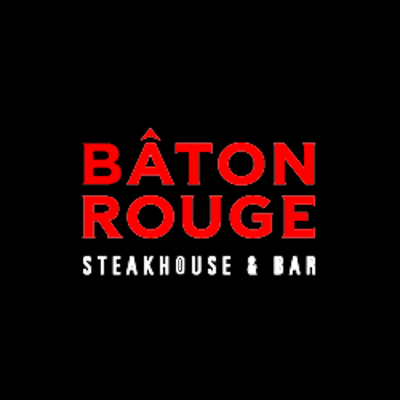 Bâton Rouge Restaurant & Bar
(902) 407-0007, (902) 407-0008, (514) 226-2264, (902) 401-6040
WELCOME TO BÂTON ROUGE, A RIB AND STEAKHOUSE LIKE NO OTHER.
The moment you walk through the door, you know an extraordinary dining experience awaits… 

Since we first opened in 1992, our goal has been to indulge our guests in an inviting atmosphere, succulent quality dishes and outstanding service at each of our growing number of restaurants. 

Whether you're here for a special celebration, cocktails with friends or an intimate evening for two, the elegant décor and warm hospitality create the perfect ambiance for any occasion. Our attentive and knowledgeable staff will do everything to make you feel at home and turn your meal into an unforgettable dining experience.

Our menu features many tempting choices to whet your appetite. The highlight is our famous BBQ baby back ribs, slow-cooked to fall-off-the-bone perfection and basted with our signature BBQ sauce. We also offer tender Reserve AAA steaks grilled to perfection, sumptuous seafood, crisp salads, exquisite appetizers and, of course, decadent desserts to round off your meal. With generous portions, prepared fresh from scratch and beautifully presented at your table, there's so much to please your palate.
Hours of Operation
Please check our website for hours business and holiday hours.